What Social Networks Should You Be On, Pt. 3: Facebook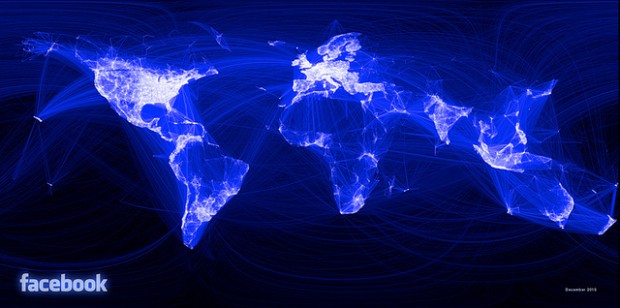 When I speak with HootSuite customers that are at an early stage of social media maturity, the question: 'what social networks should we be on?' is often their first question. With 4 major networks, Google+, LinkedIn, Facebook, Twitter and new ones growing in popularity every day, it can be difficult to determine where to put your resources and attention. Each network requires a specific content and engagement strategy. The worst thing a marketer could do is "spray and pray", hitting all the networks with the same messages all the time. The different networks have different audiences and each one can help you achieve your marketing objectives in different way. Here are 4 questions to consider:
What network(s) does my target audience use the most; specifically what networks would they use to research questions related to my product or service?
What are the marketing objectives I want social media to impact (Share of Voice, Traffic, Engagement etc)
What are my current resources and budgets for social marketing and what are the resources required to manage each social network?
Where have we had the most success in the past?
This blog series provides examples that illustrate the differences between the major social networks. This part breaks down Facebook. To view part 1 on Twitter, click here. To view part 2, on LinkedIn, click here.
Facebook
Facebook is the most widely adopted social network in the world, with over 1 billion users. Due to this massive reach it's the main social network for most brands, particularly consumer brands. Even though the demographics of users of Facebook is very broad they do have unique expectations of brands. Facebook users are very specific about what types of content they enjoy and share, and it's key to ensure your content meets those expectations. One advantage most marketers have when crafting their Facebook strategy is that they are usually active users of Facebook themselves.  There's even a good chance that your boss is on Facebook. So a good place to start is think about how you use Facebook, what time of day are you active, what types of content do you share?
In general, we've found that Facebook users respond to the more entertaining and less technical content that we produce. While there is an audience that appreciates the more business-focused content, they usually form a minority. A good way to take advantage of those potential leads is to create a business-focused page in addition to your regular company page, like we did with our HootSuite and HootSuite Business pages.
Recent changes to Facebook's Pages algorithms can make it more difficult for companies to reach all of their followers with each update. What we've found in this latest algorithm update is that text posts garner more reach than posts with photos, so consider various ways to use that approach, including asking your users questions. Keep in mind that generally images and photos garner more engagement and shares so this can be a tricky balance between reach and engagement.
That said, if you have the budget for Facebook ads, these will help spread the reach of your content to a far broader audience. The ads also allow you to target specific demographics, which comes in handy if you're trying to gather new leads. More tips on how to get the most out of your Facebook page here and here.
For more information on major social networks, and how to use them for business, check out our new HootSuite University course, Introduction to Social Networks.
You don't need to swallow the whole ocean; choose the network(s) that can help you deliver on your marketing objectives and then focus on getting those right before you expand. Let me know what networks work best for you in the comments or on Twitter @cameronu .