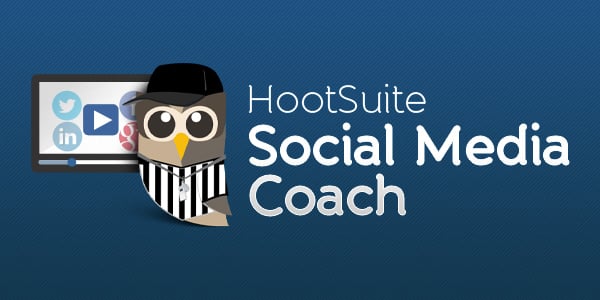 Este artículo también está disponible en español aquí.

There are tons of reasons why being able to schedule tweets is useful: you could have too many tweets to handle at once, you may be out of town on business, or even eating lunch. And now, here is another great reason to schedule tweets: To prevent overwhelming your audience with content. That's right, you can schedule tweets to save that valuable content for later!
Update: we have created an updated (and more comprehensive) version of this post that you can view on Slideshare at this link. 
Schedule Tweets with HootSuite
Set some time aside once a week to schedule tweets with HootSuite for the times when you are out of the office or busy. Not only is this helpful for tweeting consistently, but it also allows you to track how often you are publishing content amongst your followers and make sure you aren't flooding their feeds.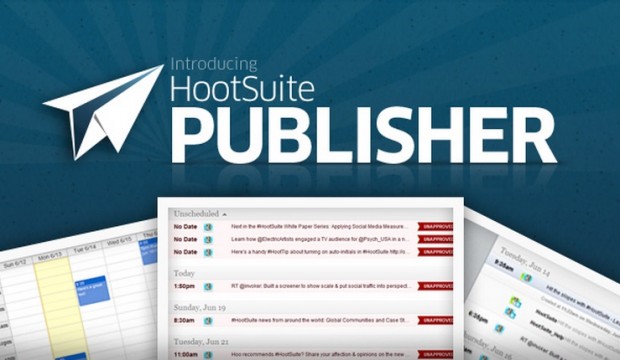 Schedule Tweets: 3 Types of HootSuite Scheduling
There are three different and handy ways to schedule tweets using the HootSuite dashboard:
1) Manual Schedule
2) Bulk Scheduling
3) AutoSchedule
1) Schedule Tweets with HootSuite: Manual Schedule
Learning how to schedule tweets with HootSuite couldn't be easier. Follow these 7 steps and schedule your first tweet with HootSuite in no time!
1.  Click "Compose Message"
2.  Type your message and include links if you have any
3.  Click to select a profile(s) from the profile picker
4.  Click the calendar icon
5.  From the calendar, select the date for the message to be sent
6.  Select the time for the message to be sent
7.  Click "Schedule"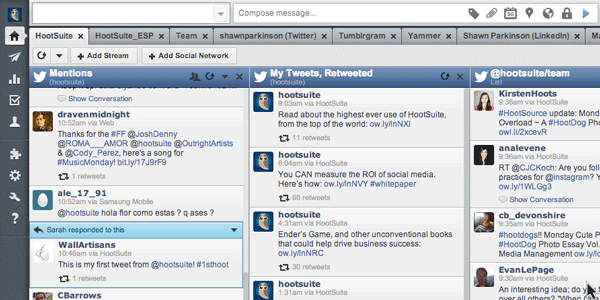 Example: When would I use this?
Real Estate Agent – If you are hosting an open house on the weekend and have limited time, take advantage of scheduling. You can schedule tweets in advance so that your updates can be released while you are busy. Consider sharing content such as a link to a map to the location of your open house, photos of the property and more!
2) Schedule Tweets with Hootsuite: Bulk Scheduling (Pro feature)
Example: When would I use this?
Events Team – Before heading out on the road, the Events Team can collaborate on and build out a schedule of messages that can be uploaded in bulk (up to 350 tweets at once). This way, social messaging and content sharing can continue to publish while the Events Team is on the ground at the event. This leaves you free to focus on the event and less on publishing messages while you're on the ground. Learn more about Bulk Scheduling with HootSuite here!
3) Schedule Tweets with HootSuite: AutoSchedule
Don't have time to sit around and plan each tweet individually? Let AutoSchedule do the work for you by choosing a time to schedule tweets based on when your tweets perform the best.
You can AutoSchedule from both the dashboard and the Hootlet; with AutoSchedule you can automatically schedule tweets throughout the day to maintain a consistent social media presence.
*Top Secret HootSuite Trick: Hootlet (with AutoSchedule)
We call this our secret weapon because it allows you to easily share content. As an extension in the Google Chrome or Firefox browsers, the Hootlet automatically takes content you want to share and pops it into a message, ready to go. With one click, you still have all the same schedule options available to you as in your HootSuite dashboard. To download it, just click the link beneath, or watch the video for more information.

Review your Scheduled Tweets with HootSuite Publisher
Once all your tweets are scheduled, you can still review and revise them from the HootSuite Publisher. Check out our quick two minute video from HootSuite University on how to use the publisher like a pro.
Sign up for a HootSuite Webinar Today!
To learn more about how to Schedule Tweets, as well as other key features of the HootSuite dashboard, make sure to register for one of our Webinars held by our highly educated Social Media Coaches.