4 Tips for Entrepreneurs From A Music Festival Founder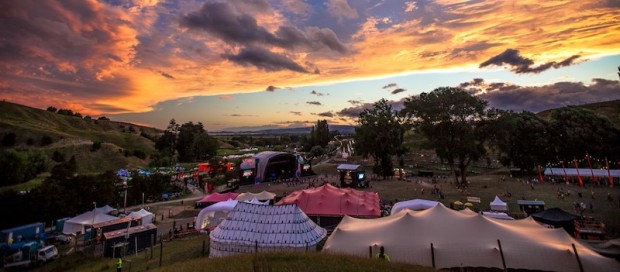 Something special is happening in New Zealand. For the last ten years, people have been converging on the town of Gisborne to be among the first in the world to usher in the new year. Entrepreneur Hamish Pinkham had a vision to create something special. That he has done.
Rhythm and Vines has evolved into one of the most anticipated music festivals in the world, but it hasn't been an easy road. Pinkham and his team have combined a keen entrepreneurial spirit, a picturesque location with a unique marketing strategy to nurture their dream into a reality.
Here are a few tips for entrepreneurs that we took from talking to Rhythm and Vines that you can apply to your own dreams:
Find your niche
Pinkham saw two gaps in the New Zealand market. He realized there wasn't really a place where people could celebrate the new year with a large group of friends in a secluded venue. He also noticed that Kiwis did not have a music festival that they could call their own. That's why, in the summer of 2003, Hamish let his friends know that they would be gathering at a family owned vineyard in the town of Gisborne and listening to local musical talent. About a thousand people attended. Everyone echoed the sentiment that New Zealand needed something like this to celebrate the new year, music and friendship. That's when Pinkham realised he had found his niche.
Have a vision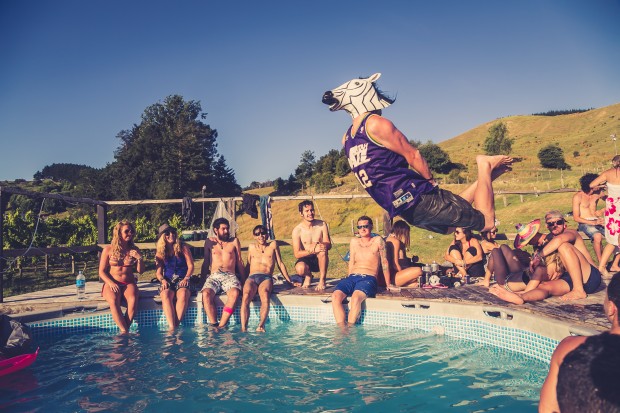 When planning what Rhythm and Vines would look like, Pinkham wanted to create something that was more than just about selling tickets. In his own words, he had a "vision for something premium, aspirational." What was most important to the Rhythm and Vines crew was that they created an experience, not just a festival. They wanted to build something that attendees would hold on to as a lifetime memory. The event now incorporates camping, rides and a secret teepee that "only the most adventurous stumbled upon." If you want people to remember the product or service you're providing, make sure it's an experience for them.
Let your community do it for you
The festival has grown from a one-day event with one thousand attendees its first year to selling out a three-day weekend with thirty thousand festival goers in its tenth. What's their recipe for success? Let the community speak for you. When people started referring to the festival as R and V, rather than Rhythm and Vines, so did the organizers. When the community came up with the hashtag #RandV2013, that was the hashtag the promoters employed. When the community wanted to learn about how R and V came to fruition, the marketers created and shared the #BehindTheVines blog and video. There's nothing more powerful than when your customers or users are brand advocates. We are big fans of that approach here at HootSuite, and Rhythm and Vines has done a great job of making that happen.
"Buckle up"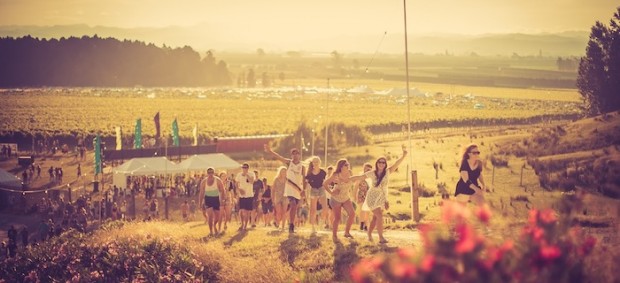 The path to success is never going to be a smooth one. Expect bumps along the way. If you can meander your way through those bumps, you're going to increase your chances of creating something special, successful and true to your vision. When we asked Pinkham what he would say to the people attending Rhythm and Vines this year, he said "buckle up and have fun." It wouldn't be a stretch to say someone could have given Pinkham, who was  the recipient of the Young Tourism Leader Award for 2013, that advice just over a decade ago.
More on Entrepreneurship From Ryan Holmes
How I Got a $165 Million Investment: Tips on Funding Your Dream the Right Way
Innovate or Die: 3 Ways to stay Ahead of the Curve
Want to harness the power of social media to help pursue your entrepreneurial dreams? Try HootSuite Pro for free for 30 days.