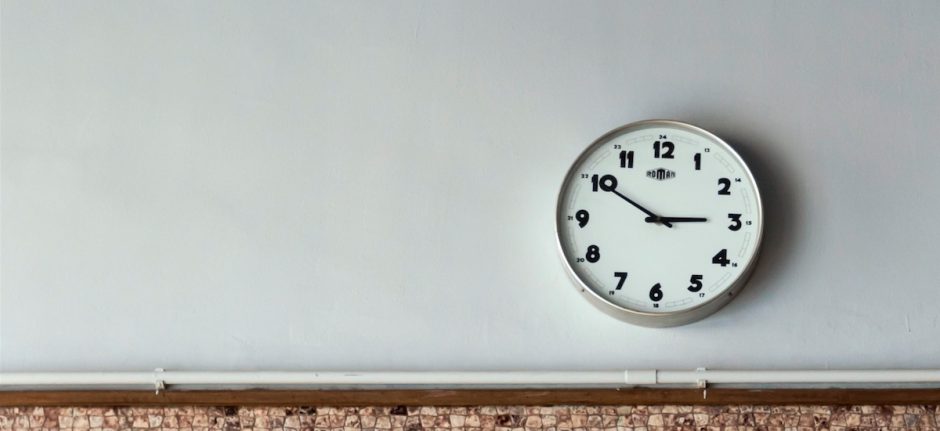 How to Schedule Instagram Posts
For the busy social media pro, posting to Instagram can be tricky. You juggle many balls simultaneously—from engagement and analytics to managing multiple accounts and team members. As such, finding the optimal time to manually curate and share each and every Instagram post just isn't feasible.
And while the Instagram purists may argue for the virtues of the original 'insta' nature of the app—that is, capturing and sharing moments as they happen — in today's demanding digital world, brands need strategic and flexible tools that respond to the myriad pressures they face. And on social, scheduling is one of those such tools.
Like scheduling posts on other social networks, learning how to schedule Instagram posts offers many wins. For starters, scheduling enables you to choose the optimal times for posting, when your audience is most active (more on how to find out when they are later).
The practice also allows you to maintain an active Instagram presence even when you're away from your computer and mobile device, so you can cover vacations and other away-from-the-office planning situations.
Beyond the strategic side, scheduling Instagram posts will save you heaps of time to focus on what really counts, growing and engaging your audience.
Those are the benefits, now it's time to learn how to do it.

Bonus: Download a free checklist that reveals the exact steps an adventure photographer used to grow from 0 to 110,000 followers on Instagram with no budget and no expensive gear. Plus we'll show you how you can use Hootsuite to grow your own following on Instagram and other platforms.
How to schedule Instagram posts in three steps
It isn't possible to schedule posts from within the Instagram app itself. For that you'll have to use a social media management tool. Here at Hootsuite we of course are partial to our own platform—of which there is a free version.
Read on to learn how to schedule Instagram posts using Hootsuite.
Step 1: Add Instagram to your social media management platform
Before you can begin posting, you will need to add Instagram to your Hootsuite dashboard. Here's how to do so:
Click on your Profile Icon in the launch menu and then Add a Social Network. Add a social media network for scheduling Instagram posts
In the pop-up window, select Instagram and press Connect with Instagram. Enter your credentials and authorize Hootsuite to access your account.
Pick the Tab you want to work with and select Add Stream. Choose Instagram from your list of connected social networks and select your Instagram profile.
NOTE: Keep in mind that Instagram requires posts to be published natively through its mobile app. To schedule using Hootsuite, you'll need both the Instagram app and the latest Hootsuite app. You can download it for free on the iTunes App Store or the Google Play Store.
Step 2: Compose and schedule your post
With Instagram integrated into your Hootsuite dashboard, you're now ready to begin composing your Instagram posts. Simply follow these steps:
Click on Compose Message
Add your witty Instagram caption (spoiler alert: hashtags and emojis are fully supported)
Attach your photos or videos
On the calendar, pick the day and time to schedule your post
Click Schedule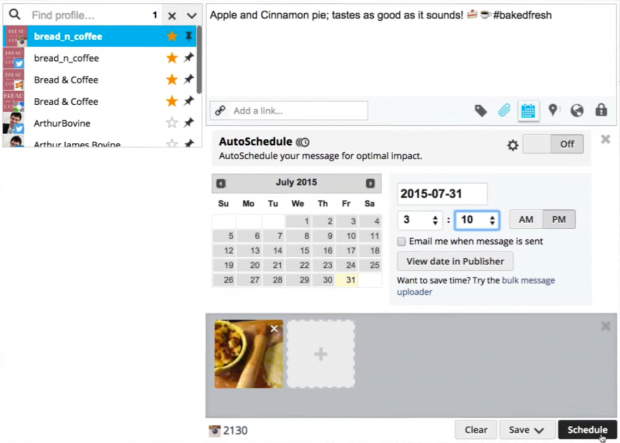 Step 3: Publish to Instagram
Once it's time for your post to go live, Hootsuite will send a notification to your mobile device telling you it's time to publish.
To publish, simply tap the notification. You will then be redirected to the post in your Hootsuite dashboard. Do one final check and when you're ready, tap Open in Instagram.
The Instagram app will then open. Add your image/video and apply image filters if desired.
Next, copy your caption from Hootsuite to your phone's clipboard. Then simple press and paste your caption into the caption field.
Finally, tap share to publish your post. And voilà! You've just successfully scheduled to Instagram using Hootsuite.
Got all that? If you need a review this video takes you through all the steps in only two and a half minutes.
Learn how to get even more out of Hootsuite with free social media training from Hootsuite Academy.
When is the best time to schedule Instagram posts?
Now that you know how to schedule Instagram posts, the next step is choosing the best times to post—when you can hit the largest possible audience and drive engagement.
With social media analytics—also available within the Hootsuite dashboard and mobile app—you can determine when those times are. Test a variety of posting times and then look at the results. Which times garnered you the most Likes and comments? Those are your best times to post.
Our guide to finding the best times to post on social media takes you through this process step-by-step, and we also supply you with some of the most popular times to posts based on Hootsuite's own data and other prolific Instagram posters.
Happy scheduling.
Use Hootsuite to easily schedule your Instagram posts, track results, and engage your audience.