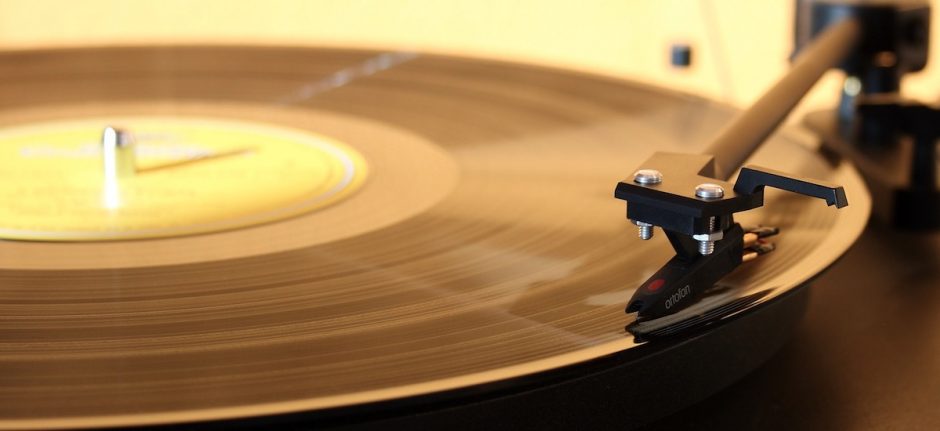 5 Features that Prove Myspace Was Way Ahead of Its Time
Those extreme side parts. Shaggy jet-black hair covering moody eyes. Above-the-head camera selfies. Teen angst. A lot of this *~*~*~*. Myspace is known for many things, but if we took the time to pull aside those side bangs of the 2000s, we would have revealed a social network that was way ahead of its time.
So much of how we use the internet today can be traced back to Myspace features from years ago. We didn't fully appreciate the innovation of things like Myspace Bulletins until Snapchat Stories appeared, or Myspace Polls until we saw Twitter Polls introduced. By reflecting on the ways past platforms were ahead of their time, we have the opportunity to think about the current state of social media—and what it means for the future.
Groups
One of the most obvious benefits of social media is the ability to connect groups of people, no matter their geographic location. Online forums, groups, and collectives can give voices to those who feel as if they don't belong anywhere in "real life," and unite like-minded people in ways that weren't possible before their existence.
In its prime, Myspace popularized the group format with Myspace Groups (RIP, 2003 to 2010). Users could choose to join groups from categories such as "Fashion & Style," "Music," or "Food, Drink, and Wine." They could also join local or national groups to connect with Myspace users in their geographic location. When looking for a specific group, users could also search Myspace Groups to find what they were looking for.
In 2016, the group format is something that is used by millions of people around the world everyday. Facebook Groups, much like Myspace Groups, allow users to easily connect with likeminded individuals or businesses and brands they are interested in. As I explain in my post, Facebook Groups 101: Everything You Need to Know:, "They are a place for your customers and fans to come together to organize, express objectives, discuss issues, post photos, and share related content."
The rules and best practices for Facebook Groups compared to Myspace Groups aren't that different, and include the following tips for social media marketers:
Bulletins
The days of a town crier are gone, but Myspace Bulletins did a great job of bringing the group message online. Bulletins were posted to a "bulletin board" for all of your Myspace friends (hi Tom) to see, and allowed users to send a message to an entire list of contacts without having to contact each person individually. After 10 days, a Bulletin was deleted.
Today, Snapchat Stories have taken over as one of the best ways to broadcast a message to a group of friends, contacts, or customers. Snapchat Stories are a great way for brands to share creative messages with a large following—and continue to grow their following in the process.
As explained in my post Everything You Ever Wanted to Know About Snapchat (But Were Afraid to Ask), you can build brand awareness with creative Snap Stories and influencer marketing, as they are the perfect medium for storytelling. "The highly desirable demographic of 12- to 24-year-olds are here, soif you want to build brand awareness, work on creating a series of Snaps that tell a story. Each Snap is like a piece of the puzzle, and people will have to keep coming back in order to get the whole picture."
Today Snapchat Stories are used to broadcast messages showcasing things like: special events, behind the scenes content and employee interviews,Q&As, and sneak peeks of new products and services
While Myspace Bulletins may no longer be the broadcast medium of choice for most social media users, Snapchat Stories have picked up where they left off.
Myspace Polls
Getting to know your audience and customers is an important part of any social media strategy. Polls make this process as easy as possible. Polls are obviously a big part of internet culture this year from a political standpoint, but the social media use of polls has been present for years.  
While an original feature of Myspace, the polling feature was temporarily discontinued until 2008 when it was brought back once again to Myspace users. Users could post polls on their profiles and share them with others, gaining valuable information on their contacts and friends in the process.
As a form of social media listening, polls are alive and thriving in 2016 as a key feature of Twitter. My post, 5 Ways to Use Twitter Polls for Your Business shares a few ideas for your Twitter Poll uses, such as conducting market research and getting content feedback—things that you could have done with your Myspace Polls back in the day.
Myspace provided great beginnings to the polling culture that runs rampant in 2016. Top companies know that social intelligence and happy customers go hand-in-hand, so take a page from Myspace's book and start polling.
Moods
As hard as it is for me to admit it, sometimes you need more than words to convey a message. It can be difficult to get a tone or emotion across without an image of some sort—whether it be an emoji, GIF, photo, or video. Myspace tapped into this early on in the internet's evolution with the introduction of Myspace Moods. Moods were little emoticon images that were added to a user's status update and helped show the individual's current mood.
In 2016, we are given more ways to show emotion and reactions online every day. Facebook introduced their Reactions feature in February 2016, which allowed users to respond to a Facebook post with either a traditional Like, or a "Love, Haha, Wow, Sad, or Angry" face.

Another effective way of showing emotion and adding to your message is with GIFs. If you haven't incorporated GIFs  into your brand's social media strategy, it's time to start. As our Ultimate GIF Guide explains:
GIFs show that you're paying attention to internet trends

GIFs show that you and your brand have a fun side

GIFs can add more context to a shorter message, post, or Tweet

GIFs get your message across in a shorter amount of time

GIFs are easily shareable

GIFs convey emotions better than text or photos alone
Using visuals such as Reactions and GIFs with your content adds a touch of emotion that further works to humanize your brand.
Social video
In 2006, Mashable said that Myspace Video had really begun to pick up steam and was growing faster than any of its competitors (such as YouTube). In 2007, Myspace changed the name of Myspace Video to MyspaceTV, similar to YouTube (which Myspace banned the sharing of clips from due to competition). In 2009, however, the name reverted to Myspace Video.
Myspace Video unfortunately hasn't been able to keep up with other video-centric sites. Today Facebook and Snapchat have both surpassed 8 billion daily video views and YouTube's 1 billion-plus users are watching hundreds of millions of hours of online video every day. Social video is a key part of any good social media marketing strategy, so it's important that your brand knows how to properly incorporate the medium into your plan.
If you don't know where to get started, Hootsuite's senior director of brand Cameron Uganec shares nine crucial tips for your social video in our post A Guide to Social Video, and Where it Fits in Your Marketing Plan.
Design it to be shareable from the get-go.

Create a mission statement for each video platform.

Use the power of storytelling.

Make the customer the hero, and engage them.

Emotions lead to sharing.

Shorter is (almost) always better.

Always start strong (The first 30 seconds are the most important).

Don't ignore search.

Your distribution strategy is critical. You need to build momentum.
Myspace might have reached its peak long ago, but it has left a legendary impact on social media today.