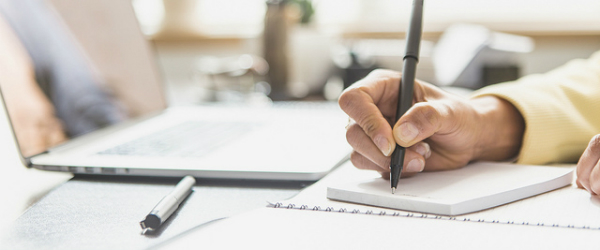 6 Hootsuite Secrets for Putting Social Data into Action
Truly benefitting from social data can be challenging for a lot of marketers—and rightly so.
Gathering numbers and statistics and translating them into insights that prove the value of social media can seem like an overwhelming task with no clear starting point.
In research we conducted with Harris Poll, 60% of the 750 enterprise organizations surveyed struggle with finding actionable ways of using social data in marketing and business decisions, despite understanding its potential value and impact on the bottom line.
The good news is that social data doesn't have to be a black hole for marketers to get helplessly sucked into. There are simple tools and tactics you can use to mine data for meaningful, actionable insights and we know this because we use them every day.
At Hootsuite, we like to say that social is in our DNA. Our team is constantly using social listening and analytics to guide us in making important business decisions and shifts in our strategy.
We've compiled six examples of how we do this along with step-by-step instructions for how you can do the same in our free white paper, How Hootsuite Wins with Social Listening and Analytics.
To give you a glimpse of what's inside, we'll give you one of our favourite and most effective ways of using social data to track the impact of our social marketing campaigns: measuring brand awareness.
Using social data to measure brand awareness
Tracking brand awareness on social is a good way to capture brand awareness overall (and even more so for a social media company). We focus on this because it's often the first touchpoint we have with any potential Hootsuite user, and people are more likely to use or buy our product offering if they know and trust our brand.
Counting the number of mentions you receive on your social media accounts on a regular basis is a good place to start, but a social listening platform like Hootsuite can help you go beyond your own social channels and monitor global conversations about your brand name or products, even when your social accounts aren't specifically mentioned.
Metrics for measuring brand awareness on social
Once you've established what keywords you're going to monitor, you'll want to benchmark your level of brand awareness on social with a few key metrics. At Hootsuite, we measure our brand awareness through these five metrics:
Brand Mentions (or company or product)

The number of times the term or phrase you're tracking was used across social media. This helps you understand just how much (or little) attention the subject is receiving.
Reach and Impressions

Reach represents the size of your audience based on your total follower count, while impressions represent the number of times your content could potentially be seen, based on how many followers your audience has.
Engagement

Engagement measures how much and how often others interact with you and your content on social media. When someone takes the time to like, favorite, retweet, or comment on one of your posts, it means your content has inspired them to take action.  Another good engagement metric to track is the click-through rate (or CTR) of the links that you post. Your CTR has direct effect on your website traffic and is helpful in understanding what customers are responding to on your social channels or paid search campaigns.
Digital Share of Voice

Share of Voice helps you understand how your brand or company is performing in comparison to your competitors. The metric details what percentage of mentions within the industry are about your brand and what percentage are about the competition, showing the impact your brand awareness initiatives are making in your space.
Earned Media
Earned media is any publicity gained through promotional efforts other than paid advertising. Successful brand awareness initiatives on social will ideally result in earned media like press coverage, media placements, interviews and more which can help generate positive buzz for your company and brand. At Hootsuite, we place a lot of value on earned media because we compete in an industry where new products, trends, and startups seem to take off overnight. It's important for us to generate enough excitement about our brand to get press pickup that will help us stay top-of-mind in a highly competitive market.
Get the complete resource
Measuring brand awareness is just one of the ways we use social data to hit our goals and KPIs. You'll find all six examples in our white paper, How Hootsuite Wins with Social Listening and Analytics.
In this white paper, you'll learn:
The importance of competitive benchmarking—highlighted by an important strategy shift we made based on real data.
How we use social listening to inspire new SEO-friendly content.
Why each of our campaigns start and end with social data—and the key social metrics we use to optimize and report on results.
How real-time social data helps us maximize Hootsuite's thought leadership program.