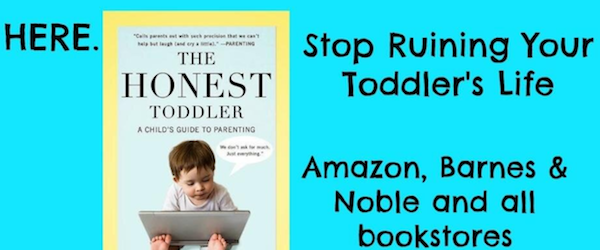 8 Hilarious Writers Who Landed Their Hollywood Dream Jobs on Twitter
Some businesses can be hard to break into, and Hollywood is surely one of the toughest. Many up-and-coming comedians are first testing out their material on Twitter and for some, who amass hordes of loyal fans following their short-form jokes,  it has led to their big break.
Here are eight hilarious writers who jump-started their careers 140 characters at a time:
The Canadian mother of two joined Twitter in March 2009 and started sharing hilarious 140-character jokes. Her nearly 580,000 followers include Huffington Post mogul Arianna Huffington and CBC radio personality Jian Ghomeshi.
Her tweets brought the aspiring writer to Hollywood's attention, and she quickly started working on books and sitcoms. Her 2014 debut book Everything is Perfect When You're a Liar made her a New York Times best-selling author. She's already working on her second book—in between selling sitcom scripts to Hollywood studios. Of course, she and her family have since relocated to L.A.
5 year old is at my Gram's memorial. She's pissed that Gram didn't show up.

— kelly oxford (@kellyoxford) July 13, 2014
What if we just all start a rumor that Twitter is over so we can stop doing this. — kelly oxford (@kellyoxford) June 24, 2014
Since joining Twitter in February 2010, Bryan Donaldson—who goes by the handle @TheNardvark—has amassed nearly 46,000 followers drawn to his witty jokes. When he started using Twitter, Donaldson was in the midst of a 20-year career as an IT employee. But, his comedy chops quickly moved him away from computers and into a late-night TV writing room. He's now a writer for Late Night with Seth Meyers.
DIET TIP: don't eat chips right out of the bag. Get out just enough to eat until the pizza guy gets there. — Bryan Donaldson (@TheNardvark) July 20, 2014
The first brave soul that put feta cheese in his mouth and discovered it was actually food is a god damn hero. — Bryan Donaldson (@TheNardvark) July 18, 2014
Imagine if Seinfeld never went off the air, but continued to create shows about nothing in today's world. That was the premise behind Jack Moore's Twitter account, co-run with Josh Gondelman, @SeinfeldToday. The duo placed the show's characters into 140-character storylines involving iPads, Frozen, and e-cigarettes. Moore's ability to write (really short) spec scripts for Seinfeld caught the eye of Hollywood and he briefly joined the writing team for Fox sitcom Us & Them.
Elaine goes nuts trying to analyze her boyfriend's one word text. "You can't send the letter K with a period! A period is too aggressive!" — Modern Seinfeld (@SeinfeldToday) July 21, 2014
Kramer rents out his apartment every night on Airbnb & lives in the hallway. K:"I'm making cash hand over fist, Jerry!" J:"You're homeless!" — Modern Seinfeld (@SeinfeldToday) July 3, 2014
Bunmi Laditan's alterego is The Honest Toddler or @HonestToddler, who doles out parenting advice from the viewpoint of a small child. The honest toddler's Twitter following grew so much since May 2012 that it landed Laditan a book deal. Now, the Honest Toddler's more than 290,000 Twitter followers can buy the tot's guide to parenting, which was released last April.
.@luis16suarez I'm done with these if you want. No judgement. pic.twitter.com/S8ItAAx9yo — Honest Toddler (@HonestToddler) June 24, 2014
You know Brazilians woke up this morning with a headache from all that crying. BEEN THERE — Honest Toddler (@HonestToddler) July 9, 2014
Justin Halpern's original Twitter account, @ShitMyDadSays, now has nearly three million followers—although Halpern mostly tweets from his personal account these days. His account spewing one-liners from his vulgar father gained a lot of traction since it started in August 2009. So much that Halpern took the chance to write a book of the same name; Sh*t My Dad Says hit bookstores in 2009. It also enjoyed a brief recreation as a sitcom, but the project starring William Shatner project was shut down after one season.
"No. Aliens exist, I just don't think they came millions of light years just to see earth. Be like driving 1000 miles to go to an Arby's" — Justin (@shitmydadsays) January 25, 2011
"No. Humans will die out. We're weak. Dinosaurs survived on rotten flesh. You got diarrhea last week from a Wendy's." — Justin (@shitmydadsays) May 26, 2010
Megan Amram, now a Parks and Recreation writer, also got her start on Twitter. Since she joined in April 2009, she has gained nearly 428,000 followers. Her Twitter popularity and funny one-liners quickly landed her a role writing for the sitcom Parks and Recreation starring former Saturday Night Live actress Amy Poehler.
I can't afford a therapist so i bought a mood ring — Megan Amram (@meganamram) July 22, 2014
Flossing for the first time in awhile—i don't remember eating all this blood — Megan Amram (@meganamram) May 23, 2014
Tweeting under the handle @BoobsRadley, Julieanna Smolinski attracted just more than 144,000 loyal devotees to her funny tweets. She joined in April 2009 and spent the last year writing for the sitcom Sirens. She also freelances for several magazines and is reportedly working on a book.
Just harmonized along to Sugar Ray in an Uber and the driver looked irritated. I guess they're not supposed to fall in love with passengers. — Julieanne Smolinski (@BoobsRadley) July 13, 2014
I hope I never get left at the altar. Unless I ever own a fiercely loyal trained otter, because that could really be his day to shine. — Julieanne Smolinski (@BoobsRadley) June 28, 2014
Jen Stasky is another example of a budding comedian to get scouted from Twitter for a TV-writing role. Statsky joined Twitter in June 2009 and now has nearly 68,000 followers. Her tweets caught the attention of the people behind Parks and Recreation, who offered Stasky a writing opportunity on the show.
A priest, a rabbi & a monk walk into a bar. They have a few drinks and engage in a pleasant conversation. Not everything's a joke, you guys. — Jen Statsky (@jenstatsky) July 18, 2014
Does watching your child grow up and flourish in the world feel as good as when a character on TV is wearing a shirt that you have? — Jen Statsky (@jenstatsky) July 3, 2014
Land your dream job with the help of Hootsuite Pro.