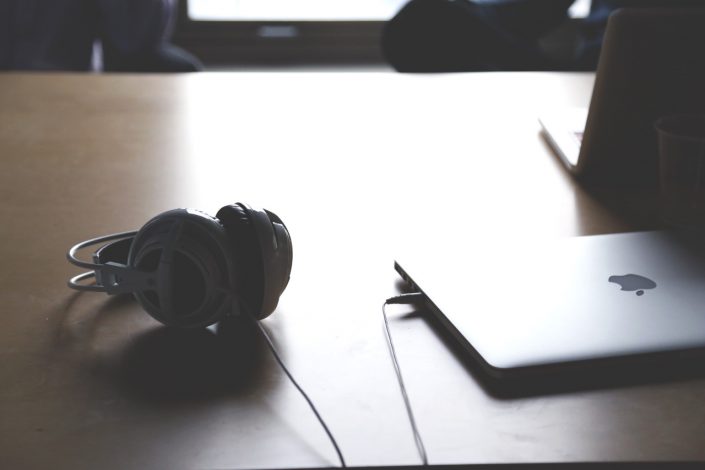 9 Ways to Beat Blogger's Block
You sit down to write your latest blog post and set your usual scene for ideas to flow: computer's fired-up, coffee's hot, yet your cranium just can't crank out an exciting story. Blogger's block—it happens to the best of us. And if you're relying on great new blog content to engage your social media audience and drive your business objectives, it's never a welcome affliction.
So what do you do? Well, there are a plethora of tools and tactics that exist to find new topics for your blog, including social media, content aggregators, and story curators. But at the end of the day, creativity is an essential ingredient to the content marketing recipe, and one that isn't always easy to summon.
No matter what type of app or platform you use, there just isn't a single app that awakens your creativity or revs up your imagination—not yet anyway. Bottom line? Natural inspiration always results in the best content.
The Solution
These 9 techniques will reignite your imagination and bust through those blocks for good. Read on for tips and tricks ranging from topic generators to games, exercises, and new activities that will get your brain juice flowing in no time.
1) Ask your audience
Already have a strong blog following? Ask your audience what kind of content they're seeking! Sometimes just asking open-ended questions on Twitter will start conversations that lead to great ideas. If you really want to get specific, create a shareable form using free online tools like Survey Monkey, Typeform, or Google Forms to collect and analyze answers.
One example of this is method is Michelle Phan. Despite surpassing 1 billion views on YouTube, this beauty and makeup entrepreneur is constantly engaging with her followers. Phan has stated that online engagement is 5 to 10 times higher when she interacts with her audience. How does she do it? Phan is direct and asks viewers to send in questions and topics for her to cover in her videos. She also encourages her audience to send questions on social media using the hashtag #AskMish.
2) Calendar creativity
Fun holidays can generate quirky ideas and ensure even slow news days can be filled with content. Sites like National Calendar Day and Days of the Year provide 365 themed days, ranging from Sibling Day to Cheese Fondue Day. Today, for instance, is Mother Goose Day—maybe you should write a blog post in the form of a nursery rhyme.
You might also get some inspiration from history. Wander into Wikipedia get lost in the "On This Day" section. Did you know that on this day in 2009 same sex marriage was legalized in Sweden?
3) Exercise your brain
You can get your synapses in shape with a full cerebral circuit of exercises. Try starting your morning with Sudoku or a crossword puzzle. We love Websudoku (let us know if you pass the 'evil' level), The Guardian's online crossword puzzles, and The New York Times Crossword app.  If you're still a pen and paper person, grab a free daily and take advantage of those no-cost brain blast puzzles in the back section.
Another option to try is free personalized brain-training from Lumosity. After pinpointing which areas require strengthening (Memory, Attention, Speed, Flexibility, Problem Solving), Lumosity creates individualized mind-workouts. You can play different games on a daily basis within time constraints and compare your scores to others. Available online, for iOS and Android.
Here are some other brain-nourishing apps to check out:
The mellow Alpha Zen gets you to align words within shapes while spa-like sounds soothe your soul.
Elevate is another popular brain training app that exercises a variety of brain functions, with a focus on math, reading and listening.
If you're on a deadline and need a quick way to reset your brain, do some productive procrastination with Tetris, Solitaire, or try Pogo to play traditional board games like Scrabble or Trivial Pursuit.
4) Browse forums

A surefire way to source content ideas is to see what topics are fueling online forums. Find forums like Quora or Reddit that suit your industry and watch for topics that bubble up. Besides sparking ideas for your own blog stories, these conversations measure the likelihood of readability and resonance with an audience.
5) Scour social media to listen for the best stories
Social network listening tools are a great way to find and filter stories, if you know how to use them. Here are a few smart tactics to find what people are excited about:
Leverage trending hashtags. Not only can you set customized trends on Twitter based on people you follow, you can also see which tags are trending by location (very useful if you need local content strategies by city).
Twitter also recently launched a new feature called Curate. Syncing with Twitter and Vine, users enter any searchable hashtag and filter elements by user profile data, user analytics, and the type of Tweet.
Hootsuite also has a plethora of advanced social media monitoring and listening features that let you gain ideas and insights from online conversations.
6) Sweat it out
If you're feeling tapped for content, you might need to get your sweat on if you want to boost creativity. There's a growing body of research showing a link between exercise and creative thinking. One recent test showed volunteers who performed a series of physical activities outperforming their sedentary counterparts by a significant margin on follow-up cognitive tests.
Maybe try out the latest fitness trend, go for a run, a bike ride, or open up your favorite fitness app like Hot5Fitness or Jefit—you'll clear your head and release some endorphins. When your heart starts pumping, it'll be easier to unwind, re-focus and start brainstorming.
7) Learn new skills
Bored brains produce boring content so learn different skills to reignite your mind. The best part? Even if you still aren't finding content nirvana, at least you'll have learned something! Here are a few options:
Take a dance, painting, or pottery class; anything where you pick-up unfamiliar tools to make original art. Online institutions like Skillshare, Udemy and Coursera also offer endless options to learn new skills.
Parlez-vous francais? Learning to read, speak, and write in another language is an amazing way to connect with others. Babbel, Duolingo and Memrise are just a few free online language learning centres.
Not sure what you want to learn next? Listen to a podcast or two. You're guaranteed to gain new insight with "Stuff You Should Know" and their equally popular spin-off series "Stuff To Blow Your Mind". If you want to spend this time catching up on industry news, check out these top marketing podcasts. If you're limited for time, take a cue from us by increasing the podcast speed to 1.5-2X. Now that's efficiency.
8) Switch up your reading and research habits
Exposure to the same authors or business professionals can put your in a content rut, so seek out experts from other industries for new ideas and read blogs and seek out content from industries you wouldn't normally read.
If you already have specific blogs you're interested in, Feedly and Bloglovin' are feeds where you can read through all your subscriptions. Simply type in the name of a blog and you'll be able to see and read all their blog posts when you use these platforms.

Alternatively, if you're unsure where to find specific blogs, take a peek at Notey. Rather than display content by source, Notey (where, full disclosure, I'm the co-founder) uses a topic-based approach where you can easily search and curate content. When you search for a topic like 'Travel', 'Social Media' or 'Inspiration', Notey aggregates articles from all across the blogosphere to display the content in a visual stream.
9. Just let this site do it for you
Still stuck? If you've tried everything else on this list and the ideas still aren't flowing, just let this site generate random topics and scenarios like "what are you afraid of?" and "you have a chance to go forward one year in time. What has changed in the world?" to get your fingers typing. Alternatively, this site generates questions to jump-start conversations that also work well as blog topics.