A Wiggly for Wednesday ~ A Parliament of 200 Owls Gather in One Room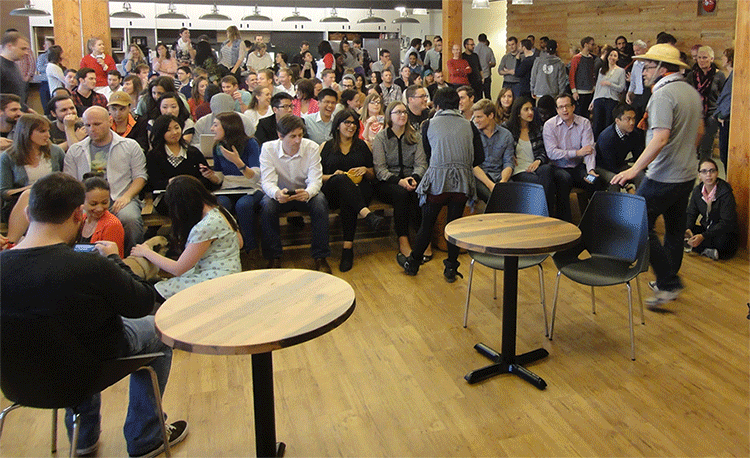 Have you ever seen a wiggly?
HootSuite's Greg Williams -aka gwilli- has thousands of these 'wiggly' images in his Flickr account. We love them so much we wanted to share one with you as well. Here is a parliament (that's a "flock" of owls, if you're savvy) of 200 HootSuite employees, getting together for one of our 'Town Hall' meetings. See any familiar faces? If you feel like you could be part of this great team, be sure to check out our career page!