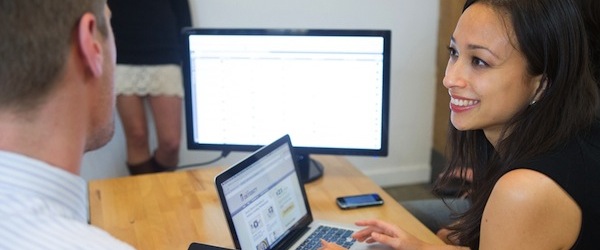 According to a recent Altimeter survey, 62% of companies report having no social media education programs in place. These same businesses saw social media education as a top priority, but hadn't taken the required steps to implement it.
If your employees aren't trained to use the latest technologies, you risk being left behind, unable to meet the demands of your industry and clientele. For this reason, flexible social media education and training programs have become critical for leading organizations to accelerate their growth.
Join Michelle Lockett, Social Marketing Director of Corporate Marketing at Wiley, Jeanette Gibson, HootSuite's VP of Customer Experience and Community and Dr. William J. Ward, Social Media Professor at Syracuse University, for an in-depth look at the employee skills gap that exists in today's organizations. Our speakers will explore the required social media skillsets and toolsets that are quickly becoming part of everyone's job.
Watch Accelerate Your Social Transformation: Social Media Education for Employees live on-demand now.
In this live webinar, you'll learn:
The current state of social media education for the enterprise
The widening digital skills gap and the growing need and demand for company-wide social media training programs
Available education solutions to mitigate risk and empower your team on social
About the Speakers:
Michelle Lockett
Social Marketing Director of Corporate Marketing, Wiley
Michelle Lockett is the director of social marketing at Wiley. In this role she is leading the global social media strategy for the 207 year-old company as it transforms from a book publisher to a global provider of digital content and content enabled solutions. Prior to Wiley, she was the global director of social media for Bloomberg, where she led the company's first forays into social media.
Jeanette Gibson
VP, Customer Experience & Community, HootSuite
Jeanette Gibson is responsible for managing HootSuite's global 24×7 support organization and the company's industry-leading education and training programs to help HootSuite customers realize the potential of social media to drive business value.  The community team engages with HootSuite's vibrant community of 9M users via online engagement, advocacy and community events.
Dr. William J. Ward
Social Media Professor, Syracuse University
Dr. William J. Ward is the professor of social media at the S.I. Newhouse School of Public Communications at Syracuse University. He helps organizations from wide-ranging industries integrate new media and digital technologies into an integrated communication strategy. He is a pioneer in using digital and social learning technologies for professional development.
Join the conversation online using the #HOOTEDU hashtag.