Why Having a "Big Data" Strategy is a Bad Idea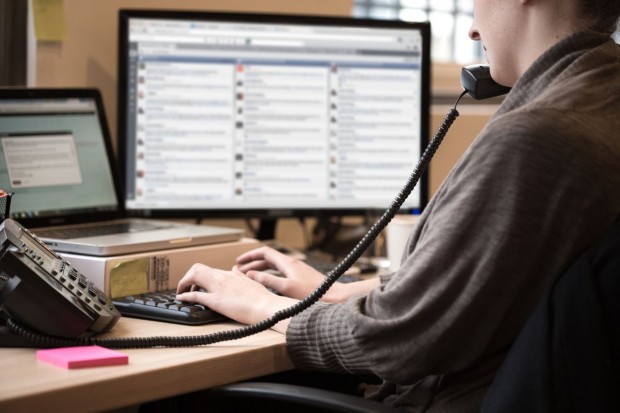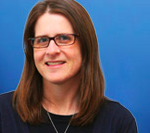 HootSuite is launching a new integration with Attensity, the leader in multi-channel contact center solutions for enterprise customer care groups. This new partnership combines HootSuite's popular social media management system with Attensity's automation capabilities for a best-in-class social customer service solution.
Click here to learn more about the integration.
Catherine H. Van Zuylen, Vice President, Corporate Initiatives at Attensity, is a guest contributor to the HootSource blog.
All the buzz these days seems to be around Big Data. Moving Data. Storing Data. Structured Data, Unstructured Data, signal data and transactional data.  We talk a lot about how to merge disparate data sets. We count how many widgets we made last week, how many leads we generated, how many service calls did my contact center handle?
But what gets lost in all of these discussions is that it is not "data" that moves markets or buys products or churns to your competition – it is people.
Maybe it's Benjamin saying that "If (large telecom provider) doesn't give me my unlimited data plan back, my dad says we're switching to Verizon."
Or it might be Susan soliciting her buddies' opinions about the latest movies: "Who is going to or has seen the new Superman? I'm planning on seeing it next week unless it's awful."
Or Fred boasting on an auto enthusiast site about how much stuff he managed to cram into his Honda Fit over the weekend: "Honda Fit, contents: full sheet of plywood, 60 feet of steel tubing, stainless and aluminum plate, welding gear, dirty laundry, assorted cases of beer."
Each of these individual communications is a call to action and a valuable insight into the minds of the market. Each one provides clues as to how to protect yourself from people switching to the competition, demographics of who might be intending on seeing a film, or ideas for your next marketing campaign ("What can you fit in your Fit?" anyone?)
Because people are what matter, today's high-performing social care center has the opportunity to be on the front lines of enterprise intelligence, listening to the voice of the market to deliver actionable insights to the rest of the organization.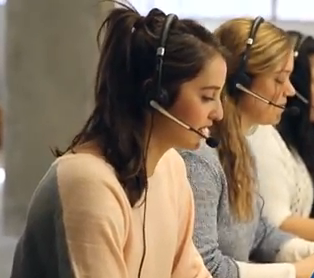 This is why recently, we've seen social media moving from being a "broadcast" channel to being more of a two-way conversation – more around customer engagement. More and more organizations are setting up Twitter handles and Facebook pages specifically geared toward providing customer care via social channels. These "social care teams" are usually made up of a company's best and most knowledgeable customer service agents, who are able to act as multi-faceted "social ninjas" to answer customers' issues in a timely and friendly manner.
We've been seeing more emphasis on incorporating traditional customer service best practices into the social care realm, including collaborative team-based service, "handoffs" of customers as one agent's shift ends and another's begins, and a desire to track ROI and agent productivity more closely. We've also seen increasing recognition that social care is a 24/7 proposition, with a requirement to expand social care teams to be able to meet more aggressive Service Level Agreements (SLAs) of 15 minutes or less in most cases, around the clock.
And we're realizing that no longer is social media just about marketing, or even customer care. In customer-centric companies, we're starting to see legal, HR, sales, and other departments getting in on the act.
Let's take the example of a product launch.
By analyzing conversations in the social sphere, in mainstream media, and in our own contact centers, we can respond more quickly to changing market conditions. For instance, we can evaluate how our launch messaging is being received. Are people picking up on the messages that we intended? Or has some feature that we thought might be unimportant captured the imagination or criticism of the market?
By learning what people's top complaints and compliments are, we can adjust our market campaign messaging accordingly, and corporate communications can better prepare in near-real time to alert customer service as to what the "approved" response to customer inquiries on key issues should be.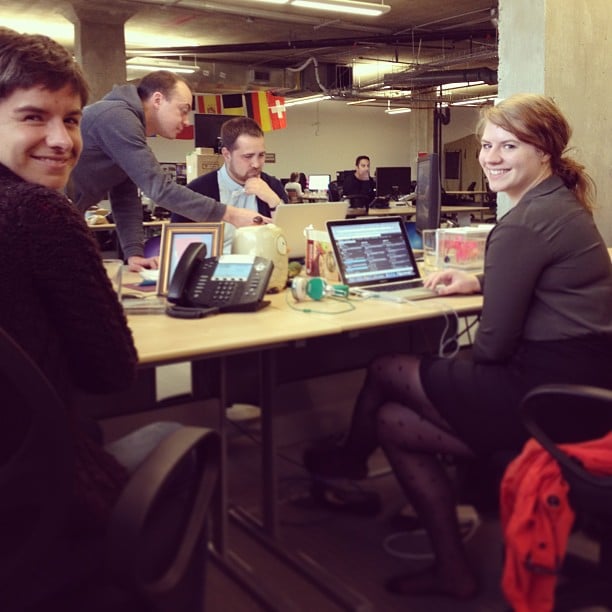 By listening to the front lines, you can also get on top of potential liabilities before they become media firestorms. For example, you may hear about someone complaining that your new device got so hot in someone's hand that they claim to have been burned. This information should immediately be routed to legal (for determination of veracity and risk), to engineering (to alert them to start testing for and diagnosing the issue) and to customer service (so if they encounter someone else with the same complaint, they know what to say and to whom to route them for further assistance). It might also be time for marketing to pull that "The hottest phone this summer" marketing campaign.
You can also use social media interactions to keep on top of the competition. For example, when LG photobombed Samsung's Galaxy S4 launch in Times Square, the first reports happened in social media from people tweeting and sharing amusing photos of the event.
Every day there are new opportunities for market discovery, not powered by "data", but powered by our daily interactions with our customers, bringing the voice of each individual into enterprise-wide strategic decisions, driving action and increasing revenues.
Want to find out how Attensity's automation capabilities for a best-in-class social customer service solution work within HootSuite? Click here to learn more about the integration.