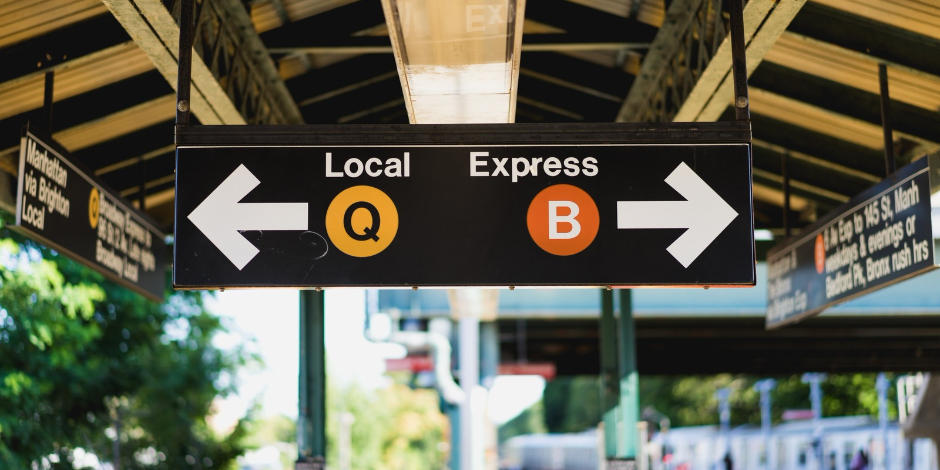 Strategy
14 Apps and Tools for Social Marketers on the Go
Be more productive on social media—wherever you are.
Imagine every time you needed to make a phone call you only had a landline. It's a feverish thought—but that's the marketer's equivalent of not having the right apps and tools on their mobile device.
The right combination of apps will make your life a lot easier and won't force you to be tethered to your desk. That's why we've compiled a list of some of our favorite mobile tools for doing social on the go. If you're looking for a list of the best social media apps, we've got you covered on that front too.

Bonus: Download a free guide to learn how to use social media monitoring to boost sales and conversions today. No tricks or boring tips—just simple, easy-to-follow instructions that really work.
1. Hootsuite Mobile
Best for: Managing social networks
Hootsuite Mobile gives you the flexibility to manage your social projects and collaborate with your team while on the go.
Whether you need to make a last-minute edit to a social post or monitor customer conversations away from your desk, Hootsuite Mobile can help. Schedule content, publish posts to all major social networks, connect with customers, and approve posts from your team–all from a single app.
2. Evernote
Best for: Note sharing, tagging projects
Evernote is a simple and intuitive note-taking app. If you're drafting copy for social posts, writing notes for an upcoming campaign, or adding a team workback schedule—you'll want to use Evernote.
Evernote has some other handy features that allow you to share documents, tag projects by date or campaign type, and add links to other documents like decks or calendars. It's great for personal use and team sharing, which makes it an ideal app for marketers.
3. Hootsuite Enhance
Best for: Image editing and effects
Hootsuite Enhance is a photo editing app for iOS that allows you to edit and share photos on social. You can resize, crop, add filters or text to create the perfect visual.
Enhance also takes the guesswork out of image sizing, with templates that meet the spec requirements for each social network.
When your images are ready, share them directly from Enhance across your social networks, or schedule them for publishing later through Hootsuite.
4. TouchRetouch
Best for: Basic photo retouching
TouchRetouch is a retouching tool that allows you to remove unwanted content from your photos. It's quick and easy to use (you don't have be a professional!), allowing you to take out anything from power lines to stop lights in just a few taps.
If you post a lot of branded content on Instagram, this may become your go-to app, allowing you to turn any photo into an Instagram-ready post.
5. Adobe Premiere Clip
Best for: Editing social videos
Adobe Premiere Clip is a video editing app that allows you to create, edit, and share social videos. You can easily edit clips, add titles, transitions, slow motion effects, and audio to create high-quality social video on the go.
With Adobe Premiere Clip you can sync your videos across all your devices and upload content directly to social. The app has more simplified features than the desktop version, but you have the option to send it to Premiere Pro on your desktop to make changes or do final touchups before posting.
6. Quik
Best for: Editing live-action or GoPro videos
If you take a lot of live action videos for your brand, then Quik for mobile is a great video editing tool. Created by GoPro, it allows you to quickly and easily edit your GoPro videos (or other photos and videos) from a phone or other device.
Quik also has a unique audio feature. You can choose from almost 100 free songs (or upload a song of your own) and Quik will automatically sync your transitions to the beat of the music.
7. Clips
Best for: Editing short social videos
Created by Apple, Clips is a handy tool for creating and editing square video. It's best for capturing short videos on your iPhone and doing basic edits before uploading to social media.
Once you've recorded a video, you can easily add text, effects ,and graphics. The Live Titles feature allows you to you add animated captions and titles simply by talking.
All videos in Clips are synced with the iCloud, so you can edit your videos across all your devices.
8. Slack
Best for: Team communication
Messaging app Slack is super useful for cross-team collaboration. If you're working on a social campaign and need to share documents, get feedback, or come to a group decision quickly, you should use Slack.
Slack has lots of useful features that allow you to set up working groups, tag campaigns, and search for old projects or campaigns in your conversation archives.
9. Monday.com
Best for: Team collaboration and productivity
When you're working on a social campaign with multiple team members, it's important to assign roles and responsibilities to make sure projects get done. Make to-do-lists for yourself or your team to make sure you never miss a deadline.
With the monday.com app you can create tasks, add due dates, assign roles, and track the time you spend on each task.
PS: Hootsuite users can assign monday.com tasks directly from social posts from their Hootsuite dashboard through the App Library.
10. Trello
Best for: Personal to-dos and project management
Trello is a useful app that will help you cross off items on to-do list while monitoring the tasks and workflow of your team.
If you're someone that prefers to see your work laid out visually, then Trello's boards are a good option. You can create boards according to different projects and teams, and arrange the subtasks in a way that's most useful for you.
Trello also has the option for you to build out an advanced editorial calendar, which is super useful for social marketing teams.
11. Narro
Best for: Listening to articles
Narro is a text to speech podcast app that will take your bookmarked articles and read them back to you. You can subscribe to your Narro readings like a podcast, so you can listen to your articles from any podcast player.
If you've got a long commute, a crazy day at the office, or need something to listen to at the gym, this is a great option to catch up on your favourite readings.
Narro can detect over 10 different languages and allows you to choose from a variety of voices.
12. Facebook Pages Manager
Best for: Managing multiple Facebook Pages
If you manage several branded Facebook Pages, the Pages Manager app will help you respond to customers faster. You can also connect your Instagram account to manage Facebook and Instagram comments or messages from one inbox.
If you need to check in on the performance of a post, Page Insights is also available through the app.
13. Google Drive
Best for: File storage and collaboration
The Google Drive app is a safe place for your files and makes them easily accessible from a mobile device. If you need to catch up on some work or review shared documents on the go, Google Drive will sync any changes across your devices.
Similar to the desktop tool, you can create and share docs, slides, and sheets, set viewing and sharing permissions, and update documents.
14. Dropbox
Best for: File storage and sharing
The Dropbox app is an easy way for you to share and collaborate on Word, Excel, and PowerPoint documents from the cloud.
Dropbox also allows you to share large files with other people who don't have Dropbox, which can be really handy for project-sharing with external clients. You can also set up shared folders, set permissions, and collaborate on projects.
Choose the right apps for you
There are lots of apps out that will make your life easier. The trick is to choose the ones that work best depending on your role and working style. That's how you will cut down time and get tasks done more efficiently.
Increase your productivity with the Hootsuite mobile app. The easy-to-use social media app allows you to schedule, publish, and monitor conversations from anywhere.