Obrigado Owls ~ Portuguese Goodies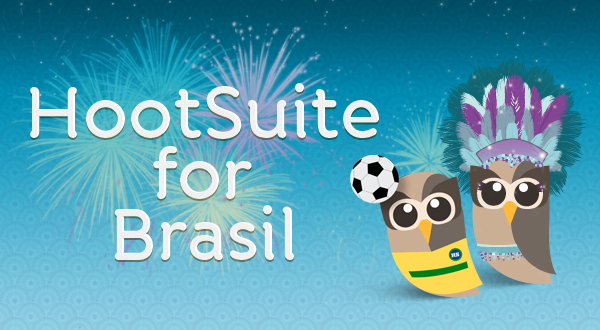 Olá corujas! Thanks to the dedicated folks behind the HootSuite Translation Project, we were able to fast track the launch of our Portuguese web and mobile versions of the dashboard. Following up on yesterday's release which coincided with our first Brasilian HootUp, we wanted to remind our Portuguese speaking users of the translated resources available in the HootSuite library, as well as reveal a new Brasilian wallpaper.
For those that haven't activated the Portuguese (or French or Italian or Spanish or Japanese) version of the dashboard, simply access Settings from the dashboard's sidebar, click on Preferences, then select your desired language from the pull-down menu.
HootSuite Biblioteca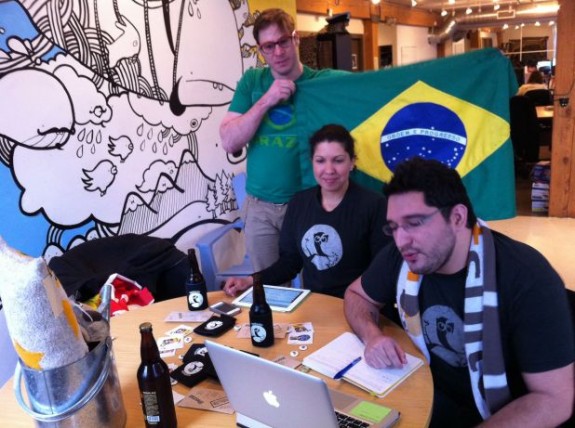 Within HootSuite's library are a number of translated documents ranging from White Papers, Info Sheets, Case Studies, Learning Guides, and Industry Sheets. In honor of the translated dashboard release, we've compiled some of our Portuguese resources for your perusal:
Info Sheets
HootUps Internacionais – HootUp Guide
Guía de Inicio Rápido – Quick Start Guide
Case Studies
Electric Artists – Usando HootSuite para maior engajamento com o público em tempo real
NYPL – Capacitando uma equipe com ferramentas para programação e atribuição de mensagens
Play Television e El Barco – Usando HootSuite para maior envolvimento da audiencia##, em tempo real, através de múltiplos perfis do Twitter
Família Owly
Inspired by the passion and energy of Brasil, we're proud to unveil two new Owlys: Carnival Owly and Team Brasil Football (Soccer) Owly. These Brasilian birds can be found on an island paradise in a new custom made wallpaper as well as in our Owly family gallery.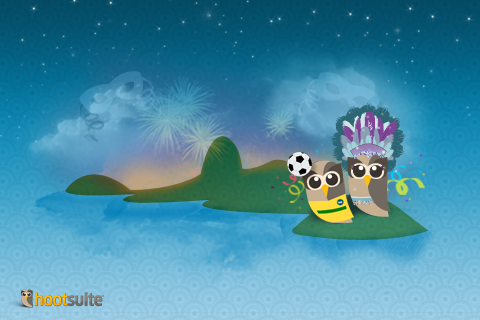 Find the screen resolution that best matches your needs and click on it to download:
1024 x 768 / 768 x 1024 / 640 x 960 / 640 x 480 /  480 x 854
480 x 800 / 480 x 640 / 480 x 320 / 320 x 480 / 240 x 320
Get Involved
Once again, we'd like to extend a big obrigado to the diligent contributors that helped localize the Portuguese version of the dashboard. If you would like to get involved, check out the HootSuite Translation Project today.
For all the latest on the Brasilian HootSuite community, be sure to follow @HootSuite_BR.