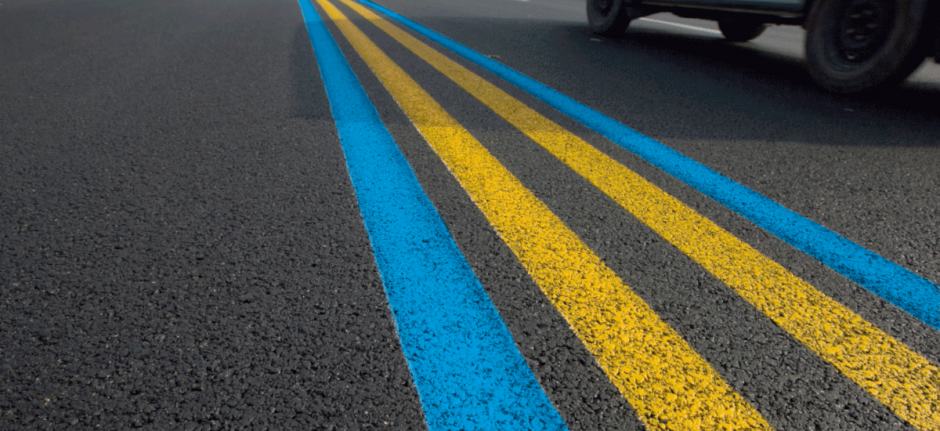 car2go Drives Corporate Social Responsibility
One of the most effective ways that businesses can connect with local customers is to support and give back to the communities they serve. Promoting this vision of business accountability and sustainability is known as corporate social responsibility. Whether a business focuses on its employees, the environment, or the communities it serves, corporate social responsibility advocates a culture of doing good.
Reasons to engage in corporate social responsibility:
●      Enhances brand reputation
●      Supports local causes and community concerns
●      Increases customer loyalty and trust
The importance of corporate social responsibility for businesses today
Take car2go, for example. The world's largest and fastest growing car sharing program, car2go has over 1,000,000 registered members in 29 cities across North America and Europe.
car2go embraces an ecologically conscious—and technologically savvy—culture by supporting environmentally friendly transportation and the sharing economy. In June 2015, car2go North America took corporate social responsibility one step further by partnering with a national nonprofit and activating local communities across Canada and the U.S. to give back.
To raise donations for National Cancer Survivors Day®, car2go North America and the LIVESTRONG Foundation launched the #DriveTheFight social campaign. This week-long campaign drove hundreds of #DriveTheFight tweets and raised over $30,000 for the fight against cancer.
By launching this successful social fundraising campaign, car2go teams supported a great cause, solidified their bond with local communities across the continent, and strengthened their brand reputation.
Rev up community support for a good cause using social media
The #DriveTheFight campaign took place from June 1-7, 2015 and encouraged car2go members and local communities in the U.S. and Canada to get involved. Every time a member used car2go services and tweeted the hashtag #DriveTheFight, car2go donated $1 per mile driven to the LIVESTRONG Foundation to support cancer patient services.
Hootsuite in turn was used to share promotional content, monitor all conversations, and track donations through hashtags and local handles among the 14 unique city profiles, stakeholders, and the LIVESTRONG Foundation's following.
Every day of a person's life is precious—and that's why we've teamed up with LIVESTRONG to not only celebrate the strength and courage of the survivors we all may know, but to see how we can support those who are still fighting cancer every single day. Car sharing naturally encourages people to contribute to a greater good—from an economic to environmental and social perspective, and with this new initiative, in partnership with LIVESTRONG, our members and their communities, we know that car2go can make a difference.

—Paul DeLong, president and CEO, car2go North America
Create campaign awareness through promotional content
Amyn Pirani, marketing CRM manager, and his team at car2go North America headquarters utilized Hootsuite to share promotional content across multiple regional handles at once. Having publishing access to individual accounts meant they could also support local communications teams throughout the campaign, while ensuring that on-brand, timely content was shared.
Tweet #drivethefight this week and car2go will donate to @LIVESTRONG for @SurvivorsDay. More @ http://t.co/zKy8h6u2gE pic.twitter.com/Fj8KWvbJsC

— car2go Austin (@car2goAustin) June 1, 2015
Seize every social conversation
As car2go members began to tweet using #DriveTheFight, Hootsuite helped them listen for all hashtagged conversations so they could tag and assign local handles to respond. Hootsuite's social media workflow allows car2go to connect customers more efficiently with local support teams. Rather than having to manually type out the original issue or any previous interactions, Hootsuite Assignments keeps the integrity of all conversations intact for quick internal reference.
car2go teams used Hootsuite during the campaign to:
●     Track which car2go members drove and used the hashtag, making their trip eligible for campaign donation.
●    Easily allow marketing teams in every city to communicate with, encourage, and show appreciation for members locally who bring awareness and donations to the cause.
●    Track all engagement from people who used the hashtag and commented on the campaign, to other brands, stakeholders, partners, and influencers involved.


The time and manpower required to monitor what different markets, members, and partners are sharing was unrealistic for our team to manage for an entire continent. Having Hootsuite to bring it all together was a driving factor for launching our social campaign with the LIVESTRONG Foundation. We've been thinking about it for a long time and now we were finally able to do it.

—Amyn Pirani, marketing CRM manager, car2go North America
Learn more about how other customers #WinWithSocial using Hootsuite.