The Importance of Collaboration in the Social Realm
As Director of HootSuite's Partner Program, I work with agencies and consultants to help drive value around social on behalf of their clients. One of the challenges I often hear Agency Partners say they face is convincing their clients of the importance of collaboration with social media. Some clients understand the need to engage in social, but insist they don't have the time and see social as an activity they 'outsource' to their agency.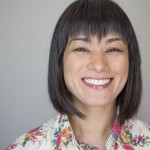 Those of us who extol the virtues of social media know that collaboration is key when it comes to developing and executing an effective social media campaign. It ensures real-time, authentic content, straight from the source; your best and brightest people. More importantly, it ensures your client is informed when it comes to the pulse of their end customers. Jean-Phillippe Maheau of Ogilvy said it best when talking about the part brands play in customers' lives, "The best way to have a role in society is to understand how people are talking about things in real time." [clear]
I reached out to some of our Agency Partners to ask how they engage their clients, and share success stories that may give other marketers insight into how they may convince their clients of the importance of collaboration.
Collaborating With Clients Around Social
"Our engagements range from ownership of strategy and higher-level direction to clients where they manage the engagement day-to-day.  For others, we manage the Facebook timeline, Twitter stream and Pinterest board each day. To collaborate most effectively we stay up to speed on our client's sales, their organizational structure and work as a partner who builds coalitions within our client's company to bring out the most engaging activations and content we can bring to light."
Rebecca Marstaller, Invoke
"One of our best collaborations was with 7-Eleven Canada, who came to us looking to migrate fans from their U.S.-based social media channels to their Canadian presence. We'd agreed early on that collaborating together in the initial stages would be ideal to set their team up for success. We implemented a social strategy on their behalf, which consisted of us conducting everything from daily community management to a full content strategy. We then set up weekly calls with them to go over our tactics, how they impacted their core metrics and even helped them understand how to analyze data to gain insights on their customers.
Over time, we handed over these tasks to the 7-Eleven team and they have now fully taken the reigns. The process is really all about consistent communication and support, which results in confident clients who could tangibly see the value of implementing a social media strategy into their overall marketing plans. "
"We collaborate with our customers across the board on social media marketing techniques.  They are the best stewards of their brand and always play a crucial role in keeping Convertiv aware of overarching business objectives and KPI's.  We collaborate most frequently with clients on formulating social applications/sweepstakes on Facebook and Twitter, constructing editorial calendars, and outreach strategies via Hootsuite.
Through methodically constructed editorial calendars and attentive channel monitoring, we are also able to significantly improve the reach and quality of our clients' customer service."

HootSuite's Agency Partner Program is designed to help agencies and consultancies drive value from social on behalf of their clients. Benefits of the program include exclusive access to HootSuite Partner resources, training and support to help you demonstrate social leadership streamline operations and onboard your clients by introducing them to HootSuite.
Apply today to become a part of the HootSuite Partner program.