Community Management Resources to Hoot Like a Champion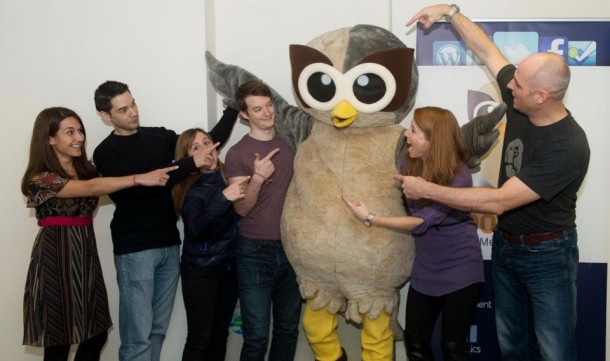 In anticipation of Community Manager Appreciation Day (#CMAD), coming up on Monday, January 28, HootSuite is happy to provide a collection of helpful community management resources.
Read on for descriptions and links to exclusive content which can help with your community building and social media management efforts today.

Mobile Community Management
Community managers are tasked with listening and engaging 24/7. Let's assume you don't enjoy the luxury of your laptop, computer or social war room every hour of every day. Luckily, the HootSuite mobile app allows you to securely manage your social media from the palm of your hand.


Top secret: Community Manager Advisory Council
Here at HootSuite, we're constantly trying to provide the absolute best tool for managing your social media. Feedback from friendly users is very important to us and given that community managers are clearly HootSuite power users, we have an exclusive opportunity for you.
Picture a special pilot program specifically for community managers. Here's what we're thinking:

You give us specific feedback on HootSuite
We give you a custom HootSuite account to demo, loaded with extra features and analytics
You become a member of our special advisory council
We give you demos and training resources
The Community Manager demo program launches on Community Manager Appreciation Day, but you can get early access for this exclusive opportunity by filling out this trusty form.
We're only accepting ten submissions, so get your application in early!
HootSuite University Community Management Lecture Series
To celebrate Community Managers across the globe, HootSuite University  is pleased to re-release one of its most popular Lecture Series, 'Be Local Everywhere: Growing Your Community Internationally'
Learn from the leader behind HootSuite's expanding global community (Dave Olson), and explore the importance of listening and giving first, recognizing and respecting different cultures, and building strong relationships with your first fans.


A lesson on Crowdsourcing from your Community
HootSuite recently released its first Community Nuggets video, featuring VP of Community, Dave Olson. Check out the video, entitled 'Crowdsource from your Community the Tom Sawyer Way,' for tips on the delicate art of crowdsourcing, and find out the best ways to motivate your community to work with you.

International Community Building Panel
In this hour long G+ hangout, community managers from HootSuite, along with community managers from Google, UserVoice and scoop.it, discussed international community building tips and tactics. For the entire hangout, check out the video below:


Info sheets make special treats
Whether you are working as a consultant, realtor or social media manager, this series of industry-specific info sheets will help you. There's lots of tips and talking points on different ways businesses can take advantage of social media.
There are also specific guides on topics including social media security, community building and social analytics, among others. Feel free to browse our library of info sheets.
For more in-depth information on how to use the HootSuite Dashboard,  check out our collection of HootGuides. For example, the Social on the Go – Mobile HootGuide gives practical tips on how to manage your social networks on the go.
Don't forget about all the excitement for Community Manager Appreciation Day! Your friendly Owls at HootSuite are also co-hosting a 12 hour #CMAD Hangout.
Your turn
These are some of our latest internal hits for community building. What are your go-to resources for community management best practices and tactics? Where do you go to learn? Please share any useful links or tips by leaving a comment.