Building Communities Using Visual Storytelling: The Inaugural #CMHootUp
Picture a room chock-full of your professional peers, gathered for a casual event to learn from community management experts. Now imagine that event was free.
On January 27th, HootSuite is hosting the first ever #CMHootUp in partnership with Community Manager Appreciation Day. We're bringing together Vancouver-based community builders, social practitioners and entrepreneurs at HootSuite HQ.
Don't expect sales pitches and awkward business card exchanges. Instead, we're aiming to provide a forum for local community builders to meet one another, share experiences and network in a casual setting. In our eyes, a community builder is any individual seeking to create community around their brand or business. We look forward to having a diverse attendance of professionals from a variety of industries.
Meet the speakers
Graeme Leathem, Mountain Equipment Co-op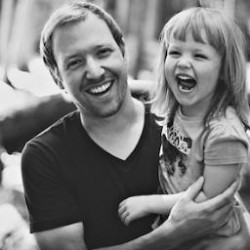 Since 2003, Graeme's used social media to drive engagement, increase reach, and manage crisis communications for places like Whistler Blackcomb, Tourism Whistler, and Mountain Equipment Co-op (MEC).
He currently leads MEC's social media strategy and team. When MEC recently launched the largest rebrand in its 40+-year history – including a redesigned logo – social media played a huge role. He'll talk about the function of social media to support the rebrand and respond to member feedback.
Jessica Malach, Vega

Driven by passion and a belief in the healing power of natural health products and integrative medicine, Jessica has 10 years+ business development and marketing experience .
Jessica currently works with Vega where she oversees public relations, social media, community and influencer marketing strategy for North America. She  believes every brand has a story, and it is the people behind the brand that cultivate authentic engagement, lasting relationships and sustainable business results.
Sam Omidi, Vega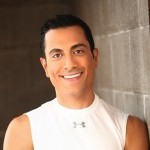 Sam Omidi is the lead for Vega's online marketing division and a highly successful health blogger for weight loss and training. His focus on content creation and visual story telling has escalated Vega's online space to be a clear category leader in the online supplement space.
Sam is passionate about working with other visionary innovators in the online space and his Vega collaborations have resulted in 3 case studies with local Vancouver leaders, Strutta, 6S Marketing and most recently Idea Rebel.
Introducing #CMHootUps
Networkers need not worry as we'll allow plenty of time to meet new friends over drinks courtesy of Granville Island Brewing and healthy eats provided by KIND, SPUD and Vega.
January 27th is the first of a series of quarterly events that HootSuite will be hosting throughout 2014. Space is limited, so if you'd like to attend please fill out this form and we'll follow up with more details. Lastly, keep your eyes out for the next #CMHootUp!