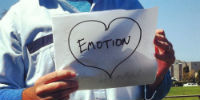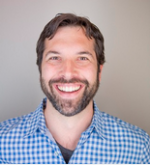 Content curation is a critical aspect of an organization's Social Media and Content Marketing strategies.
Used correctly, it has the power to inspire, influence, and impact the way your customers are making purchase decisions.
Find out how to take your social campaigns to the next level in the July 10 webinar, Content Curation: How Social Media Changed the Game. Join HootSuite's Director of Marketing, Cameron Uganec, on July 10th at 2pm EST (GMT -5) for a discussion on "A Guide to Content Curation: How Social Media Changed the Game."
Register now for this free webinar, and get real-world tips you can use right away, including:
Content curation best practices to drive traffic, improve SEO, and maintain brand relevance in social streams
Sourcing, sharing and measuring the impact of content that resonates with your audience
Scaling social campaigns through a blend of original and curated content
Join Cameron in this Business2Community webinar that will go over how HootSuite has used content curation to increase their blog traffic by 300% in the last year, as well as how to use tools and resources to drive traffic, improve SEO and position brands as thought leaders.
Social media has created an environment where marketing plays to an audience that has an enormous leveraging power. If you are a marketer looking to improve your organization's social media strategy and increase knowledge on content development, join Cameron as he discusses the best practices of content curation.
Do you want to improve your social media strategy through the use of content curation? Join HootSuite and Business2Community on July 10th at 2pm EST (GMT -5).