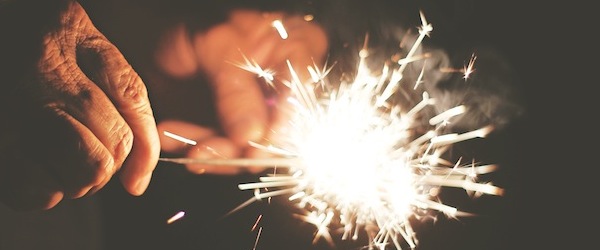 Five Ways to Focus on Creating Awesome Content With Your Client
As discussed in my first post in the Agencies in the Social Realms series, it is now more important than ever for agencies to focus on creating awesome content. Here are five ways to streamline your work with your client and make better decisions so you can consistently deliver effective content:
1. Create a social playbook with your client
This document should be the bible for all your client's social activities. Ensure that every social element and type of interaction is clearly defined and documented such as tone of voice, customer service procedures, crisis escalation processes, and global publishing workflows.
Social media has always been very dynamic, but we are now seeing patterns in how an audience interacts with brands, how those brands respond and how these engagements flow into other parts of a business. Putting in time and effort at the start of your relationship to create a social playbook with your client should, in the long term, save time so everyone can focus on creating content that will help your clients achieve their business goals.
Rachel Hawkes, Director of Social at OMD International in London says:
A social playbook is a must have, but it's important to stress that it should be a living and breathing document that gets refreshed and updated regularly. It needs to evolve not just with the ever-changing social environment, but also with your client's social maturity and changing business needs.  When done properly, it can help you and your teams save time, from content ideation to community management and everything in between.
2. Don't be a deer in headlights
There's nothing worse than having to let an awesome opportunity pass by—only because you never saw it coming. Prepare as best you can and plan as much of the content with your client as you can. Build a calendar with three levels of events:
Blockbuster – such as World Cups, elections or holidays
Industry – conferences, festivals or government budget announcements
Brand – product releases, annual reports and sales
Then, each month, prioritise which events require the most attention.
Preparation will ultimately allow the client and agency to be more agile. This means you will be able to deal more effectively and creatively with all the unexpected opportunities thrown at you every month.
Hootsuite meticulously planned around a blockbuster event earlier this year—the new season of Game of Thrones. Our A Game of Social Thrones video was released just before the first episode aired and over 800,000 people to date have watched it.
3. Use a social relationship platform to collaborate with your client
With the right social relationship platform you can streamline process and collaboration between client and agency, saving you from unnecessary emails and phone calls by:
Collaborating on content calendars for social networks
Drafting posts with your clients
Having workflows so your client can edit or approve content
So make sure you choose the right social relationship platform with your client so you can foster more effective working practices, allowing your agency team to focus on creative content and strategy.
4. Stop manually creating reports
It amazes me how many agencies I speak with that still spend time manually compiling social reports for their clients. There are tons of tools that can give back hours of your week so you can spend it on creativity that will have an impact on your client's goals.
Look at tools like SocialBro, which can analyse your Twitter community and benchmark against your competitors. Social relationship platforms like Hootsuite can help you pull data like follower growth, likes, and engagement from owned social media into a single report.
5. Use data to make better decisions
Some of the time you get back by automating your reports can be better spent on analysis and generating actionable insight. Data can take most of the guesswork out around your campaigns, and prove the value your agency is bringing to the client. Start analysing:
Earned Social – Find out where your audience has their conversations on social and their sentiments towards your clients using tools like Brandwatch, uberVU via Hootsuite or Crimson Hexagon.
Owned Social – Analyse your content to see what is most engaging the audience on your social channels using link shortening tools like Ow.ly and use your social relationship platform to categorise content into campaigns, topics, or themes.
Owned Websites – Use custom campaign parameters for inbound links so you can use tools like Google Analytics and Webtrends to determine which content is driving the most traffic and having an impact on onsite KPIs.
Most importantly, you should tie all this data together so you can fully understand what content is going to have the most positive impact across all of your channels. The client will know the content is awesome if it's improved sentiment, engagement, and conversions all in one go.
This post is the second in a three-part series from Rylan on Agencies in the Social Realms. Next week: Why You Should Care about your Client's Social Media Security.