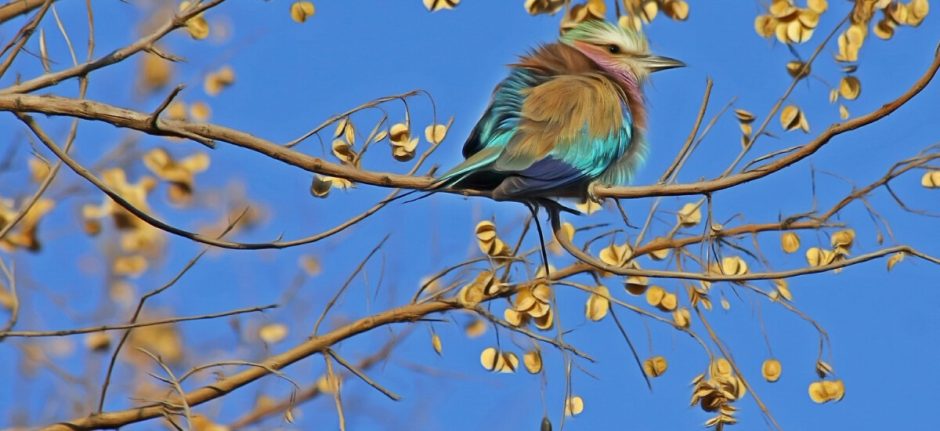 How Small Businesses Can Use Curated Content to Save Time on Twitter
The half-life of a Tweet—that is, the amount of time in which a Tweet will receive at least half of its total engagement—is as little as 24 minutes, according to Wiselytics.
Things happen fast on Twitter—that's what makes it such an exciting platform. But it also means you need to post regularly to ensure that your followers see your content.
If you run a small or medium business (SMB), this can feel like a gargantuan task. After all, it's all well and good to say that you need to post multiple times each day, but where is all of that content going to come from?
By virtue of resources—time and money—not all of those links can be to your business' own original content. Nor should they be.
Think about the last time you went to a party. Now, recall that person (there's always at least one), who spent the entire evening talking about their job, their car, their vacation, their…
And there you have the answer: nobody wants to listen to someone who only talks about themselves.
That's where content curation comes in.
Bonus: Download the free strategy guide that reveals how Hootsuite grew our Twitter following to over 8 million users and learn how you can put the tactics to work for your business.
What is content curation and why should you do it?
Content curation is all about sorting through the huge amount of content available online and sharing only the best with your followers in a meaningful and organized way.
At Hootsuite, we began sharing curated content at the beginning of 2016 because that's what social is all about—creating and sharing content. We do it on Twitter using the hashtag #ChoiceContent. Our aim is to provide more value for our followers by showing them the great content that we're reading and enjoying (even if we didn't produce it). We also implemented this strategy to increase impressions and engagements by diversifying our content.
10 surprising Snapchat secrets every marketer should know https://t.co/cHiWRI1AQC via @jeffbullas #ChoiceContent pic.twitter.com/ALYfn9AOY8

— Hootsuite (@hootsuite) July 4, 2016
While these are a few of the reasons why Hootsuite shares curated content on Twitter, there are plenty of others.
5 reasons to add curated content to your Twitter strategy
Curating content is cost-effective and efficient, much faster and easier than creating original content.
By curating content, you add variety to your feed. This can go a long way towards keeping your followers interested by offering them useful, relevant content from a variety of sources.
Curated content is also a great way to offset promotional content. If you abide by the social media rule of thirds, then curated content should make up approximately one-third of all content you share on social media:

One-third of your social content should promote your business, convert readers, and generate profit.
One-third of your social content should surface and share ideas and stories from industry leaders and relevant publications. This is where curated content comes in.
One-third of your social content should be based on interactions and engagement.

Not only does curated content add variety to your feed, it can also provide real value to your followers. Useful and relevant content will build trust in your brand and keep them coming back.
Sharing videos, columns, articles, and other content that is relevant to your brand and your industry can help position your business as a thought leader in the industry. You'll be recognized as being in-the-know about what's happening in whatever space your business occupies.
How to curate content on Twitter
The theory behind curating content is simple: find it, evaluate it, then save and share it. The actual practice can be a bit more complicated.
How to find content
There are plenty of ways to find content to share on your brand's Twitter account. These are a few of our favorites.
Twitter home timeline
A great first place to check for content is your Twitter home timeline. If you've followed accounts that are relevant to your business and industry, this will likely be full of viable content. However, if you follow more than a handful of accounts, this feed can be a very noisy place with a large volume of content that can be difficult to sort through. This is where Twitter lists can come in handy. Use them to filter your timeline into manageable chunks.
Twitter lists
Twitter lists are a great way to get the most value out of your timeline. Lists allow you to segment your timeline into mini-news feeds so that you can find exactly what you're looking for. Try creating lists based on influencers, news, or industry topics—or simply create a list of accounts that frequently share content that is relevant to your brand and your followers. Pro tip: journalists who report on a niche topic can be particularly valuable sources of content.
How to create a Twitter list via the web:
Click on your profile icon to show the drop down menu.
Click on Lists.
Click Create new list.
Select a name for your list, and a short description of the list. Then select if you want the list to be private (only accessible to you) or public (anyone can subscribe to the list).
Click Save list.
How to create a Twitter list using Hootsuite:
Select Streams from the launch menu.
Click the tab that will host the stream.
Click Add Stream, select Twitter from the list on the left, and then click the Lists tab.
Select the Twitter profile from the picker.
Click <Create a new list, and then enter a name for the list in the field below.
Optional: Enter a description for the Twitter list.
Click Public list (anyone can view) or Private list (only you can view).
Click Add Stream.
Drag-and-drop contact avatars (profile pics) to the list stream to add them to the list.
Learn how to get even more out of Hootsuite with free social media training from Hootsuite Academy.
Whether you view your Twitter lists through Twitter or a social media management platform of your choice, such as Twitter Dashboard or Hootsuite, they can be an extremely valuable resource for content curation.
RSS feed reader
Another great way to find content to share is to set up an RSS feed reader (I quite like feedly). You can subscribe to blogs, news sites, and other publications that regularly produce the kind of content you want to share. It's easy to segment publications by type and see what's new at a glance so you don't miss a thing.
Learn how to get even more out of Hootsuite with free social media training from Hootsuite Academy.
UpContent
UpContent is a great free tool for finding quality content to share with your followers. Its Query Builder function allows you to search for what you're looking for (and filter out the stuff that you don't want). Once you've entered a search, you can sort results by things like relevance, recency, influence, and shareability. You can also read the full text of articles from within your Hootsuite dashboard and easily schedule interesting content to share.
How to evaluate content
Once you've found a piece of content you'd like to share, it's crucial that you actually read (or view, as the case may be) it. Headlines can sometimes be misleading and it's important to know that the piece makes sense for your brand to share with its followers.
During this step, it's important to evaluate the source of the content. This is particularly important when factual information is involved as you want to ensure that what you're sharing is true.
Questions to ask yourself when deciding what to share:
Is the content relevant to my brand?
Is it interesting, entertaining, or useful to my followers?
Does the content contain what the headline promised?
Is it from a trustworthy source?
Simply checking out the content you share can go a long way towards avoiding mishaps.
How to save and share content
Now that you've found content and evaluated it, it's time to save or share it. While you can share content right away, if you've found several pieces of content you'd like to share, it's best to spread them out so you don't flood your followers' feeds. Luckily, there are plenty of tools to help you do that. Here are a few of our favorites.
Twitter Dashboard
Twitter Dashboard is a free tool offered by Twitter that allows small businesses to schedule Tweets, monitor feeds, and engage their audience. It's a great way to schedule all that great curated content you've found so that it doesn't go out in one overwhelming chunk.
Hootlet
Hootlet is a free tool offered by Hootsuite that allows you to quickly and easily share content to Twitter and other social channels from anywhere on the web. It's a Chrome extension that adds a button to your browser bar. Click that button on any website and Hootlet will auto-populate a shortened URL and a social message with the link's page title. You can select which network you'd like to send the message out on (Twitter, in this case), edit the message, add rich media (such as an image), and send or schedule your Tweet for later.
Learn how to get even more out of Hootsuite with free social media training from Hootsuite Academy.
Hootsuite
Hootsuite is a social media management platform that, among other things, allows you to monitor your social feeds (to find content), perform social actions (such as Retweet and like content), and schedule Tweets to send out at a later time.
Content curation best practices
If you're planning to add curated content to your business' Twitter marketing strategy, there are a few things you should keep in mind.
Know your audience
Knowing what your audience wants to see is the first step to curating content they'll actually enjoy.
The Audience Insights tab in Twitter Analytics is a huge help here. It provides demographic data about your followers. Of the most value to content curation is Interests, which tells you what topics your followers are most interested in.
You can then take this information and use it to create audience personas, which will help you determine what to share in the future. And remember: think about what your audience actually wants to see—not just what you want them to see.
Make time
While less labor-intensive than creating original work, content creation does still require a time investment if you want to do it well. Set aside an hour (or a couple of hours) on a regular basis to find good content and schedule future posts.
Be selective
When you're searching for content to share, be sure to stick to trustworthy sources. You want to make sure that if you're sharing something, you know that it's reliable. Always stop to consider whether you're okay with associating your brand with the content source. If you're not sure you shouldn't share it.
Read (and watch) it all
It's important to read (or watch, as the case may be) the entire piece of content to ensure it says what you think it does and is a good fit for your business.
This step is critical to doing content curation well, because this is the part where your content curation efforts begin to add value. Any bot can pull together a list of links on a given topic. It takes a content curator to say which of those links are worth visiting and why.
Keep it relevant
Cat videos may be hilarious, but unless your brand has something to do with cats (maybe you sell kitty litter), take a pass. Define your focus and share content that's relevant—your followers will thank you for it. It's important to note that, while relevant, if the only content you curate is about your brand, your followers will get bored pretty quickly.
Provide credit
It's important to attribute your content whenever possible. On Twitter, the best way to give credit to the original content source (the publication, writer, etc.) is by using an @mention. This can also take the form of a "hat tip" (h/t) @mention to whoever initially posted the content.
Add value
Don't just share an image, video, article, or link—add commentary, pull a quote from the piece, or pose a question to your followers to capture their attention.
Tell your followers why they should care and they'll be a lot more likely to.
Schedule
Don't flood your followers' feeds by sharing all of your great curated content at once. Instead, spread your content out by scheduling it ahead. You can do this using social media management platforms such as Twitter Dashboard or Hootsuite.
Learn how to get even more out of Hootsuite with free social media training from Hootsuite Academy.
Curated content is a great way for you to add variety and value to your small business' Twitter marketing efforts while saving time. Curating, scheduling, and publishing content is easier with Hootsuite. Try it free today. 
A version of this post was originally published on the Twitter Blog.