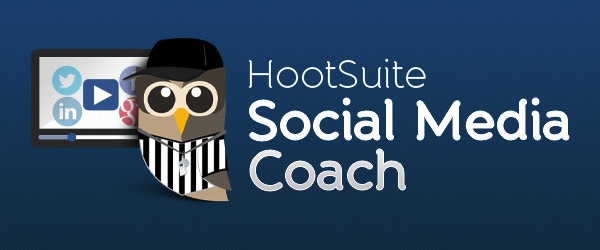 Need Help Getting Started on Social Networks? Ask Our Social Media Coach
Are you still struggling to see how you can use Instagram professionally? Are you having a tough time fitting Google+ Pages into your social media strategy? Getting started with social networks can be a confusing process, especially now that your audience is probably spread out across five, six, or maybe even 10 different networks.
To help you grasp the fundamentals of today's most popular social networks and how they can benefit your career, HootSuite University recently released video courseware covering an Introduction to Social Networks. Now, we're taking a deeper dive into this course content in a live webinar with Social Media Coach Michelle Garrigo.
Join us on May 5th, 9am PST — 12pm EST, for our Introduction to Social Networks webinar!
In addition to learning the basics about 9 leading social networks, Michelle will be sharing insight, tips and techniques on how the HootSuite dashboard can simplify your use of these tools.
There will also be an open Q&A during which you can ask Michelle questions about getting started on any of these networks and how to integrate these best practices within the HootSuite dashboard. Tweet your questions to @HootGarrigo using the hashtag #HootSuitePro.
Interested in continuing your social media education?
Since 2011, over 50,000 success-minded social media professionals have obtained accredited training, education and certification from HootSuite University. Stay ahead of the social media curve by learning new strategies and tactics or simply sharpen your skills and earn your Certification to enhance your social ROI.
Our Social Media Coach Team provides hands-on support for achieving social media goals with the HootSuite dashboard. To learn more about your Pro dashboard's capabilities from the experts who know it best, register now for any of our weekly HootSuite Pro webinars.