Last Chance to Register: Social That Adds Up Webinar with Google and HootSuite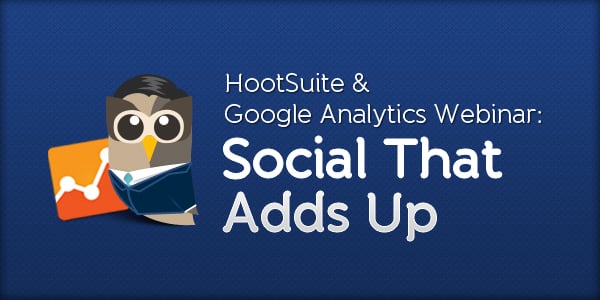 In this exclusive webinar now available on-demand, Adam will take viewers through:
How social marketing on Google+ Pages can improve search click-thru rates. (This is valuable info that most marketers don't know yet!)
The true impact of social media on your brand's bottom line.
How you can make better marketing decisions using Google Analytics social reports.
How social media can actually influence all of your other marketing.


Why does Ben Watson, CMO of Whatsnexx, think this is a critical topic for marketers?
"Predicting the impact of social media becomes a more exact science when you can see all of your databits in a live, single view of your marketing universe. You can co-relate conversations that you're having directly to web traffic, conversion, and the acquisition of customers," he explains.
"We all need to become better versed in the tools that uncover how marketing activity is performing. Adam Singer has a very unique point-of-view on these tools, including the emergence of Google+ Pages as a key social network, and how to use them."
Learn how to get better at measuring your social performance. Click the button below to view the on-demand of our exclusive HootSuite Enterprise webinar with Google.