#HootSuite Launches New #HappyOwls Game For Web And Mobile

Today we're thrilled to announce a new release specifically designed for our fun-loving Hoot-fans — all your favorite Owls are now starring in an action-packed, in-dash game for both web and mobile HootSuite accounts.
Give a big hoot for Happy Owls!
The folks at HootSuite HQ know that staring at streams all day is tough, so what better way to pass the time than an in-dash game built specifically for HootSuite users? This game will bring you hours of high-flying Owl action. And it's available for you to try today.
How it Works
The Happy Owls are waiting to take off, but they need your help! Set their flight plan so they can reach new limits and hit bigger targets. Fling these feathered flyers through multiple levels with challenging obstacles and tricky targets.
Unlock new Owls as you go, and use their specific skills at every level. Each Owl is different, take a look:
Classic Owly
This Owl is your go-to for straight-shooting target-busting action. Classic Owly is with you from start to finish, and will help you unlock the other Owls in the parliament.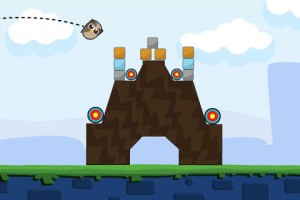 Santa Owly
Happy Owls wouldn't be complete without Jolly old Santa Owly! This seasonal secret Owl can be unlocked in snowy levels for chimney targets and holiday hooting.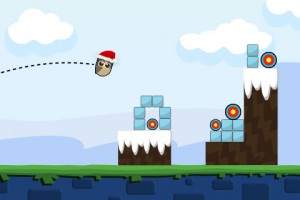 Pirate Owly
This is one tough Owl — gamers beware! But if you master the flight plan for Pirate Owly you'll earn big points. Be careful! This Owl only has one eye, so depth manoeuvres are tough.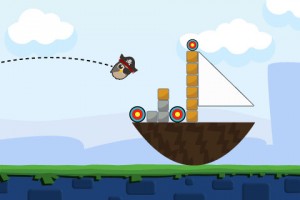 3D Owly
If you upgrade to Happy Owls Pro you'll get amazing 3D action. And it goes great with our 3D Tweets functionality.
And there's more! Including internation-owls and Karate Owly.

Multi-Platform Playability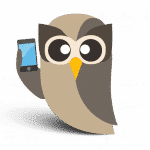 Happy Owls is built to live in-dash alongside your streams so you can play anywhere, any time. And it's made for mobile, including iPhone, iPad, BlackBerry, Kindle, Android, Zune and most flip phones too!
Plus, it's got lots of great features to keep you playing all day:
Addictive owl-launching action
Share scores with friends and team members
Over 48 levels of fowl play
Boss mode button to pretend you're actually working
Analytics tools in-dash to track total hours of play, average flight time and aggregated Owl scores
Happy Tweeting
Tweet #HappyOwls today and we'll upgrade you to the 3D Happy Owls functionality for free! (and you might just get a #HootKit too).