HootSuite On The Road for Help Desks, Gardeners and Social Clubs
The skimboards and surfboards are packed away, the kids are back in school, and HootSuite is on the road to share messages of social sharing to audiences around the world. From revolutionary gardeners to IT professionals, you can catch a HootSuite speaker or a HootSuite-sponsored event at venues near and far.
The HootSuite Events page has the full line-up from Vancouver to Mumbai, but here are a few noteworthy impending gigs:
Helping the Helpers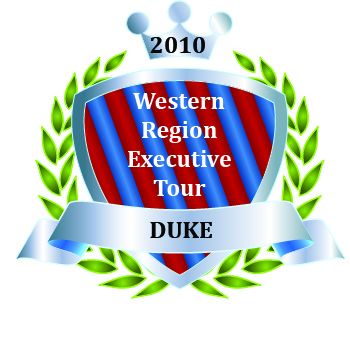 HootSuite and Zendesk are sponsoring a presentation series by Christopher Dancy – a specialist in using social media for IT service management, help desks, customer service departments, etc.
Here's where you can catch Mr. Dancy's HDI Western Road Tour presentation:
Phoenix Area: September 8 at 11:00 a.m. at Apollo Group
Los Angeles Area: September 9 at 11:30 a.m. at BT
Orange County Area: September 9 at 6:30 p.m. at OC
San Diego Area: September 10 at 11:30 a.m. at Gen-Probe
San Francisco/Silicon Valley Area: September 16 at 11:00 a.m. at White & Lee, LLP
Central Valley Area: September 16 at 5:30 p.m. at 1010 Building
Sacramento Area: September 17 at 7:30 a.m. at Robert Hall Technology
Here's more background from the press release: Unprecedented HDI Western Region Road Tour to Present Hot IT Service and Support Topics, plus a snippet to whet your appetite:
Dancy is the founder of ServiceSphere™, which is recognized as the most influential ITIL and ITSM Twitter organization globally. ServiceSphere is the first ITSM organization to market with offerings combining social media and ITSM. Dancy, who is known as @servicesphere on Twitter, has more than 20 years of IT experience that includes serving as a service desk manager, presales engineer, best practices consultant, and a sales and marketing executive. Through ServiceSphere, he has committed himself to helping IT organizations successfully adopt ITSM tools and ITMM practices.

The HDI Western Region Road Tour is being sponsored by two of the social support space's most ground-breaking vendors: HootSuite and Zendesk. HootSuite is an innovative company that enables organizations to use social Web tools to schedule and publish messages to multiple social networks, as well as monitor results and efficiently participate in conversations.
Revolutionary Gardeners
HootSuite is excited to sponsor Beetnik Media's Garden Writers Association party in Dallas — this is an event for gardening bloggers organized by Adriana (Anarchy in the Garden) and Fern (Life on the Balcony).
This event will bring garden writers and green social media people together to network and have fun at Mondule's in Hyatt Regency. They say "It's free. Please, invite your garden writer friends, the more the merrier!"
Date: September 10, 2010 from  7:00pm – 11:30pm
Blurb: Come to this cool party sponsored by HootSuite — A party with a hosted bar and delicious appetizers for the Garden Writers attending the 2010 Garden Writers Association conference in Dallas who will come to network with other garden writers and garden/green living/social media company representatives in an intimate, relaxed setting. And to have fun!
Follow: #GWA hashtag on Twitter.
RSVP at: http://www.facebook.com/BeetnikMedia
Deets: http://www.beetnikmedia.com/gwa-party/
More Hoots
These aren't the only events going on either — Here are a few more HootSuite related events:
Twitter for PR & Marketing (London, UK)
HootSuite CEO Ryan Holmes is tripping across the pond to speak at this event for marketing pros.

Date: Thursday, September 30, 2010 from 9:00am – 5:05pm (BST)
Blurb: Join your fellow communications professionals at a dedicated Twitter conference for the PR industry. The will address the opportunities and challenges presented by the fast rise of this powerful new medium.
RSVP at: http://www.thesocialmediaacademy.co.uk/basket
Deets: http://www.thesocialmediaacademy.co.uk/product/discover-the-future-that-twitter-holds-for-pr-marketing/187
BarCamp Jonesboro (Arkansas, US)
This year BarCamp Jonesboro in Arkansas is sponsored by HootSuite.
Date: Saturday, September 25, 2010 from 8:00am – 7:00pm (CDT)
Blurb: Hosted on the campus of ASU, sponsored by leading-edge technology companies and local businesses, staffed and organized by local volunteers and featuring presentations by you and your peers. BarCamp Jonesboro is a full day of technology, creativity, networking, and education.
RSVP at: http://barcampjonesboro.eventbrite.com
Deets: http://www.barcampjonesboro.com
Social Media Camp (Victoria, Canada)
HootSuite Community Director Dave will speak about "Power tuning campaigns with HootSuite"
Date: Sunday, October 3, 2010, 2010 from 8:00am – 6:15pm (PT)
Blurb: Social outreach campaigns require nuance and planning to achieve favourable results. Using real-world examples, Dave will explain key tactics for preparing messaging, optimizing distribution, encouraging amplification and adjusting on the fly. Whether you are focused on marketing and promotions or support and service, you'll learn best practices and power tuning tips for using HootSuite's social media dashboard for your social media-powered outreach efforts.
RSVP at: http://socialmediacamp.ca/register
Deets: http://socialmediacamp.ca
Fly Ahead
We are diligently updating the events section on the blog so you can stay up on HootSuite-related events: https://blog.hootsuite.com/events. See ya out n about.