It's Hootberry Season! ~ BlackBerry Release News Roundup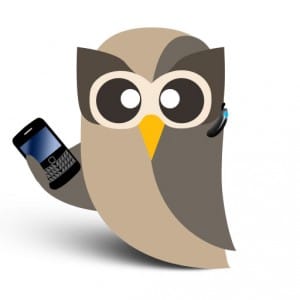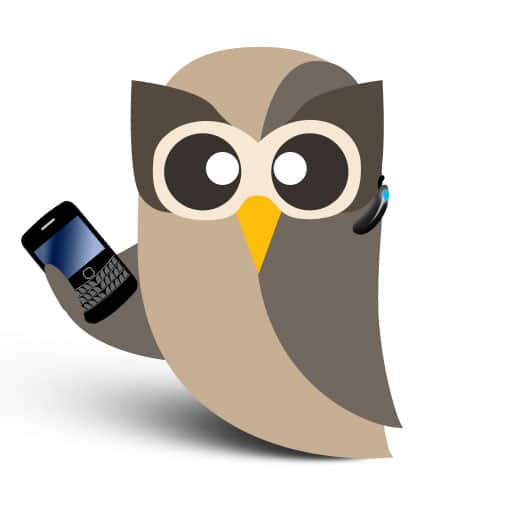 Summer days have come and gone, and now it's time to celebrate the Hootberry harvest!
Since HootSuite's release of the free mobile client for BlackBerry yesterday, Owly has been flying around finding news mentions, reviews, remarks and kudos. We've gathered a bushel of posts — with thoughts from everywhere — to share with you.
Of course, wise owls can follow @hootwatch and/or HootSuite's social bookmark stream to be ahead of the flock. Did we miss any stellar articles? Share them with us and we'll include more tasty berries in another news round-up.
Let's start off this roundup with Tris Hussey's post which was the first to hit the web… mere seconds after the HootSuite BlackBerry release (but as he points out, he has the back channel digits):
The Next Web – First Look: HootSuite for BlackBerry, Watch Out UberTwitter
As I was writing my last HootSuite post, I called Dave Olson (Dir. of Community and Chief Owl Wrangler at HootSuite) to check on the BlackBerry app, he told me that the BlackBerry app would be available for download and have a post of its own in mere moments. Dave, always a truthful guy, was bang on so I was able to give you the BlackBerry mobile download page seconds after it was live and be able to give you a first look at HootSuite for BlackBerry.

Looking at the app, you might think you're looking at the Android or iPhone app. I was certainly impressed at how closely the apps resemble each other. On the Torch I'm testing, HootSuite starts up immediately (I made sure I loaded the OS 6 version) and quickly imported all of my HootSuite settings from my main HootSuite account.
More Juicy Links
A 'Lil Help from our Friends
Have you downloaded HootSuite for Blackberry? We want to hear about your experience. Post your feedback and comments at theCommunity Help Forum so we know what you like and what you think of the new release. And if you have any questions, we have many help articles at our Help Desk that should get you going in the right direction.
Get More Owly Goodness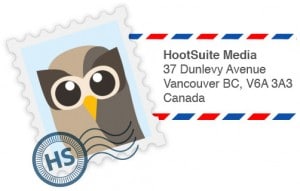 Want to score some more sweetness?  Enter the HootSuite postcard contest for a chance to get your hands on some limited edition
mobile-themed stickers and other goodies. Just be sure to send your postcards before October 30th to be eligible.