Collaboration with HootSuite Teams ~ New #HootGuide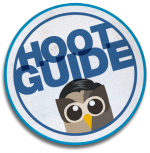 As you develop your organization's social presence online, it's important to integrate a social media management strategy that maps to your existing organizational structure. HootSuite provides a collaboration functionality launched for powerful control of company-wide social media management – helping you maintain internal workflow.
To help you get started, we're pleased to offer this free HootGuide – Collaboration with HootSuite Teams. This paper is the next in a series of HootGuides to be released by HootSuite. Through this series, you will learn the ins and outs of the dashboard's many features.
What's Inside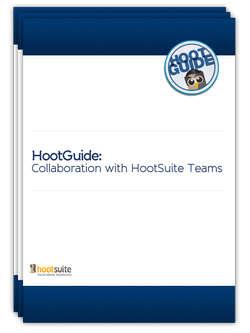 With the new HootSuite Teams functionality, you can enable your organization to work across social the same way they work internally, further streamlining your social media strategy. Plus, with the different permission levels like limited permissions, you can prevent social media mishaps from being published.


This HootGuide shares advice about how to build and manage your organization and empower your teams to manage all of their social media engagement and collaboration. This HootGuide includes:
Building an Organization
Manage multiple teams and your business' social media under one organization.
Building Teams
Create and manage multiple teams that control your social profiles.
Organizing Your Team Members
Set up your social collaboration efforts to match their real-life team structures.
Insights Into Success
This HootGuide is the fifth in the series dedicated to advanced HootSuite functionality. As we continue this series, you can expect additional HootGuides on the many features of HootSuite Enterprise for engagement, measurement, collaboration, and security.
Enterprise is HootSuite's top tier plan, with the most advanced functionality, training and support available. Built for business, Enterprise allows organizations to become truly social.
Previous HootGuides:
Using Google Analytics with HootSuite
Using Geo-Location and Targeting with HootSuite
New Facebook Brand Pages Best Practices
Using Social Media Security Tools with HootSuite
Want to read the other HootGuides? Access them all here.