Sharing Made Easy – Hootlet for Chrome

HootSuite's link sharing extension, Hootlet, has made the front page of the Google Chrome Web Store. Since July, we've seen the Chrome browser extension installed by over 70,000 users.
Whether you're sharing a link, quote or image, save time and clicks with Hootlet for Chrome:

After installing, Hootlet will inform you that it can "Access your data on all websites" and "Access your tabs and browsing activity." Rest assured, HootSuite doesn't store any of this information.
Handy Hootlet
With one click, Hootlet automatically copies the webpage url you're browsing and places it in your Hootlet's Compose Box, ready to send to your favorite social networks. With another click, Hootlet can AutoSchedule your message – selecting an optimal time to send.
Need to share a quote or an image? Custom Content Sharing adds highlighted text or selected images to your Compose Box with just a few clicks.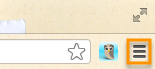 You can edit Hootlet preferences by clicking the tools icon in your Chrome browser.
Hootlet make sharing quick and easy. Learn how to use each feature:
Not using Chrome? Hootlet is also available as a Bookmarklet and for Firefox.
To access as a Bookmarklet: Open your HootSuite dashboard, select Tools, then drag "Get the HootSuite Hootlet" icon into your browser toolbar.