Introducing HootSource Webisodes – Let Us Know Your Thoughts
Welcome to HootSource Webisodes! Hosted by Tasia Custode, these short videos cover the latest and greatest from HootSuite HQ and social media trends popping up on our radar.
The first of many to come, check out the pilot episode and let us know what you think by tweeting @HootWatch or leaving a comment.
Apps, Social Media Courseware, Freemium Pie and more!
This pilot episode will take a peek into:
Have Your Say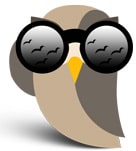 HootSource Webisodes are currently a work-in-progress so we're very interested in hearing your thoughts on what you'd like to see covered.
What would you like to see more of? Behind the scenes? Trends? The HootSuite user community? How-tos and tutorials?
Plus, tell us what you think of the length – Are you more interested in a bite size clip or something longer?
Let us know by tweeting @HootWatch or commenting below. Your feedback will determine what we cover in future episodes.