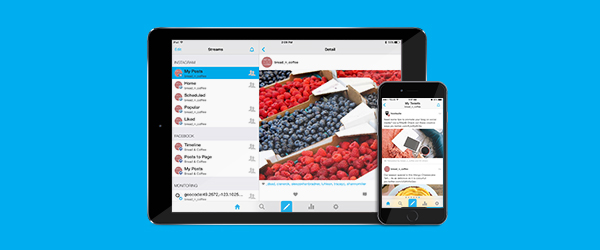 Improve Your Productivity on the Go with Hootsuite's iOS 9 App
We're excited to announce the release of Hootsuite's iOS 9 app, which will allow you to streamline your social media management on the go.
Earlier this month, Apple announced the release date of iOS 9, which brings iPhone, iPad, and iPod Touch users an even smarter and more loveable Siri (is that possible?), new multitasking features, and an improved operating system.
Our app update includes a completely enhanced mobile experience for your iPad, with some new additions for your other devices too.
Key updates, and what they'll do for you
Here's how the iOS 9 update for Hootsuite will help you become the coolest version of your social self:
Sort through info faster with improved iPad navigation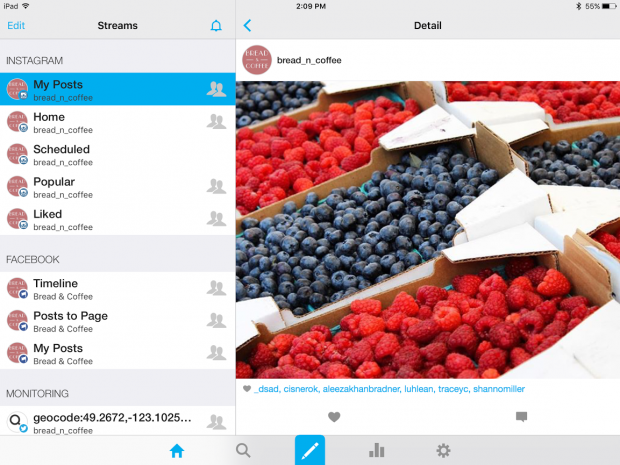 You're busy. We get that. That's why we've revamped how the iPad app works to bring you a faster, better-performing, and more interactive app experience.
The main navigation can now be found at the bottom of your app screen, so it's easier to switch between your favorite features. The new list and detailed views make it simpler to manage your social profiles and find important updates when you need to.
Be more productive with multitasking on iPad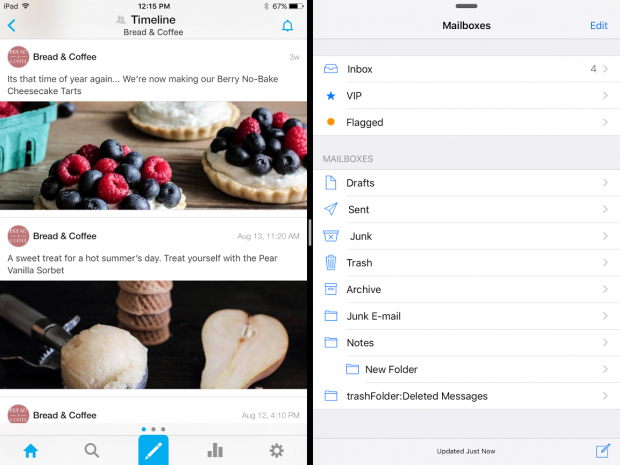 The era of switching between multiple apps may be over for good. With iOS 9 for iPad, you can take advantage of the new multitasking features: Slide Over and Split View (Split View is iPad Air 2 only).
You'll have a complete overview of your digital workspace without ever having to leave your Hootsuite app. That means you can respond to emails, browse the web, and take notes while remaining active and engaged on social media.
Share the love faster and easier on Instagram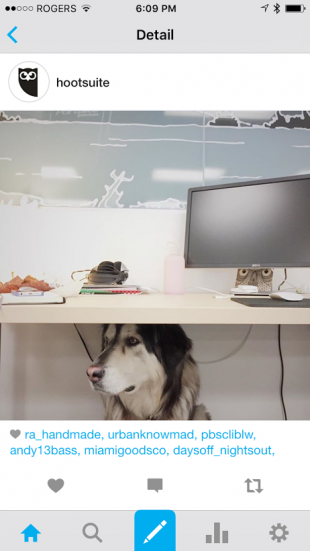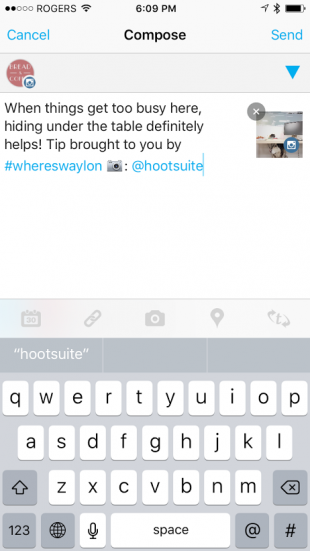 You're managing a brand profile on Instagram and want to increase engagement. Now you can by featuring user-generated content.
When viewing an Instagram post in Hootsuite, you can reshare it (with original photo credit) to your other social media accounts. As we've discussed, reposting content like customer photos has many advantages by showcasing your brand in real-world situations and engaging with your network.
To reshare, tap an Instagram image to view more details. Tap the reshare icon at the bottom right and the original image, caption and credit to the original poster will be automatically added into Compose. There you can then edit, send, or schedule.
Enjoy an improved visual experience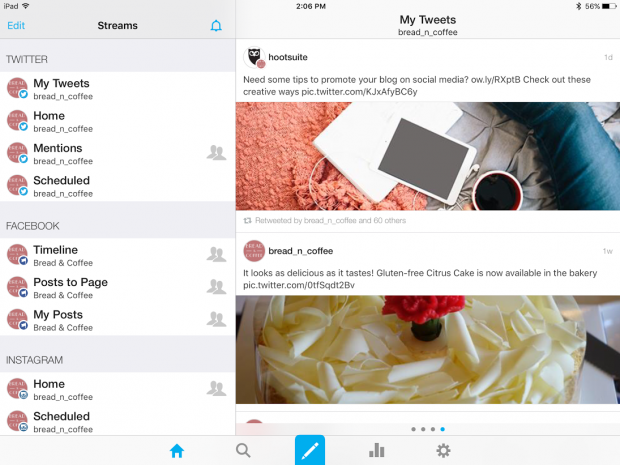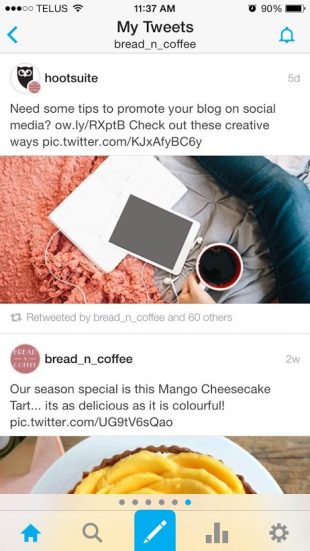 With the new Twitter stream improvements in Hootsuite, you'll be able to scroll through your feeds and enjoy images in all their glory—without spending extra time clicking on links.
Find future connections with simplified Search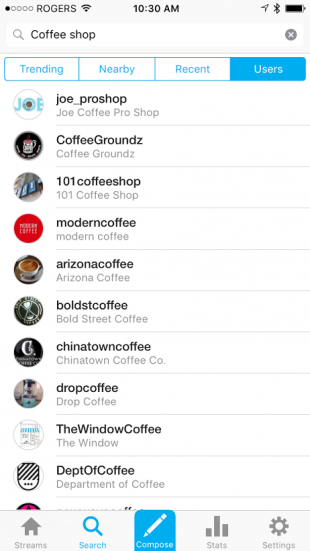 You can now expand your social network in a few easy steps. We've moved the ability to search Twitter profiles to the main 'Search' section of the app. This speeds up the search process and allows you to easily find other users and grow your connections.
Get the Hootsuite iOS 9 app
iOS 9 enhancements for Hootsuite let you manage social on mobile faster and easier than ever before. Are you ready? Download the new iOS 9 app now.