HootSuite Campus: Your Back to School Guide for Social Success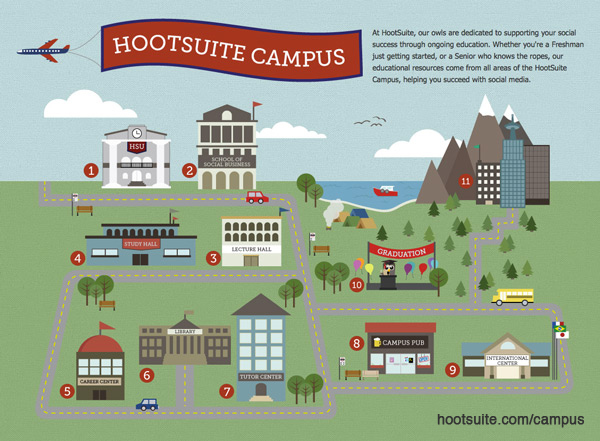 It's that time of year again to get all your owls in a row and start hitting the books for back to school season. At HootSuite, we're dedicated to supporting your social success through ongoing education. Our extensive training, support and educational resources come from all areas of our HootSuite Campus, helping you and your teams succeed with social media management.
Whether you're a Freshman just getting started as a social media professional, or a Senior with a team of social media strategists, all of our users benefit from HootSuite's commitment to education.
Take a look around our campus and explore how you can get the most out of HootSuite's many educational resources. Which building will you check out first? Check out the interactive HootSuite Campus.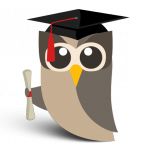 Apply for Your Scholarship Today!
We're not dreading back to school, we're celebrating it! Throughout the month of September we'll be sharing all kinds of educational resources and tactical content to set you up for success, so keep an eye out and make the most out of HootSource.
To get you started, we're offering 50% off one month of HootSuite University during the month of September. Advance your social media education with this limited-time offer!
Tweet the following and we'll tweet back with your coupon code:
I'm advancing my social media education & going back to school with @HootSuite_U! http://owl.li/diF8M #HootSuiteCampus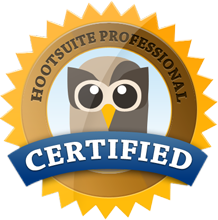 HootSuite University delivers best-in-class education on HootSuite and social media through up to date courseware, Lecture Series webinars featuring thought leaders, and our recognized, online certification program that accommodates all levels of learning.