HootSuite Rocks! Demo Videos, Tutorials and more ~ News Round-up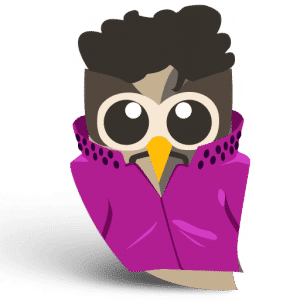 Sure, we think HootSuite rocks but of course, we're a bit biased ;-). Fortunately others agree and created videos and tutorials to demonstrate their affection.
Here's a selection of recent videos to check out … and there are plenty more now which we compiled into a fan videos playlist on Youtube which includes some which are a bit old (we change so fast!) but still enjoyable.
In this round-up post, we included the intro bits from the creators to set-up the clips, plus we've included a handful of other articles to inspire and educate. If you like 'em, be sure to add a comment to let the vid-makers know you appreciate their diligent efforts.
As always, check HootSuite's social bookmarks for the full firehose of news and/or drop a comment below if there is something remarkable we missed.
Nicole Yeary – Video: Why Hootsuite Rocks
A very quick video I put together in an hour based off a screenr I took on 5 things I like about Hootsuite;  Many more new @Hootsuite benefits to cover, including facebook pages, RSS and more

Music: Triple Chrome Dipped by Michna, Magic Monday 2008 Ghostly International
Tubetorial – How To Become A Twitter Power User, Part I: Using HootSuite
Hi everyone, and welcome to Tubetorial. I'm Lorraine Nepomuceno. This is the first in a series of video tutorials on becoming a Twitter power-user. Today, I want to show you how to start using HootSuite, a free service that will add a whole lot to the capabilities of your Twitter account. If, like me, you love Twitter, you'll love HootSuite.
Dragon Bloggger – Ultimate HootSuite Tutorial
I have talked about some of the great features of HootSuite in one of my previous posts comparing TweetDeck to Hootsuite and if you are interested in knowing why you should be using the Twitter management client, you can read that post for more information on the features and benefits.

For those of you who are interested in checking out HootSuite I did a video presentation demonstrating how to use Hootsuite to manage multiple Twitter accounts, build custom tabs and columns, schedule tweets and more:
@KathleneHestir –  Four Big Hootsuite Updates You Should Know About
A great collection of what HootSuite has added recently including the Learning program, URL shortening, team collaboration tools, iPhone updates and more:

Hootsuite has been on a roll in the past few weeks making their site more friendly to marketers and heavy tweeters with tons of new features like: team collaboration tools, Hootsuite University, an additional URL shortener and a bunch of updates to their iPhone app like: translation, Facebook integration and geo-location data.
GROWMAP.COM – Twitter Tools: Managing Multiple Twitter Accounts
Seeking comparisons? Growmap's post has a stunning list of head-to-head showdowns between HootSuite and many other social tools to help you choose the best for your purposes:

Based on what I've seen so far, HootSuite is the clear winner (based on current popularity among power users),  a slightly less complicated but serious alternative is CoTweet, and I am still very interested in trying out Pluggio (formerly Tweetminer) which has some interesting features the others lack.

Configuring, setting up and learning tools takes valuable time so my best advice is to decide which tool you're going to use and forget about the others.

Focus on learning to use it effectively and only change if there is a compelling reason. You will accomplish more that way and save yourself a lot of stress. Once you have mastered your first selection you can always learn another and use two as some of the comparisons below suggest.
Black Web 2.0 – How To Use Hootsuite to Coordinate Your Team and Manage Your Brand
Rahsheen wrote an in-depth review — including a detailed look at working with teams and assignments — geared towards brand managers:

With a few new feature additions, Hootsuite has filled in the gaps and taken your social media management to the next level. Most important is the Message Assignment feature. Use this to assign specific updates and messages to specific team members, including an optional note to give them a heads-up. This allows you to divide work among your team in an efficient and simple manner. For instance, customer complaints, technical support, blog posts, and kudos could all be handled by specific individuals. As the manager, you can see what your team is doing and ensure quality. Team members can also forward messages to each other in the case that another team member could better handle the situation.

To increase efficiency, reduce redundancy, and keep everyone on the same page, Hootsuite has shared columns and drafts. This means the whole team sees the same set of columns and messages. The shared drafts allow you to store pre-written responses to make sure there is a level of consistency in your communications. You can quickly see what messages have been taken care of, what is outstanding, and which have been transferred using the Assignment Tracking feature. Finally, use the Forward Updates by Email function to share messages outside of Hootsuite. This makes it easy to show off your hard work to upper management or handle special issues.
Greg de Lima – The Tools I Use
This emerging entrepreneur compiled a list of his favorite web tools to share with students:
My prime online web-base Twitter manager. The ability to control various profiles, set up columns, team management, and best of all the speed at which it runs is absolutely amazing. I have used other tools, AIR based like TweetDeck, and Seesmic (online also), but HootSuite by far has won my approval as my Twitter manager.
Associated Content – Using HootSuite to Keep You Organized with Your Social Networking Sites
Pat Bartels wrote a lengthy review of many tools in HootSuite including statistics, people browser, stream and Hootlet:
If you're going to use Twitter and other social networking sites, this a must have tool. I never thought I would have a use for this, but as time progresses, I'm finding it invaluable. If you use several social networking sites, this will keep you connected and organized all at once. There is a lot more to HootSuite then I have indicated here. I've just highlighted some of the features that I use most. You can check out the other features at HootSuite.com.