HootSuite Salutes Community Managers for #CMAD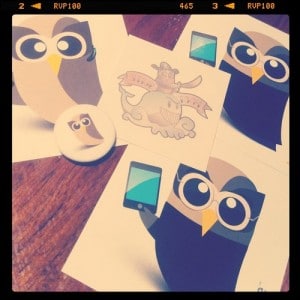 Today — Monday January 24th —  is the 2nd annual Community Manager Appreciation Day.
At HootSuite we're giving a big hoot-out to all the community owls that offer help and support on their social networks. Makesure to take some time out today to give your Community Manager a hug, a high five or a thumbs up for spreading the brand-love.
Whether you work with a community wrangler – or are assisted/helped/cajoled/rewarded by one – your kind words will likely be rewarded with affection. Be sure to say "thanks" and remember to give him or her a shout-out on Twitter using the hashtag #CMAD.
Schedule the Love
Web industry analyst Jeremiah Owyang of the social media marketing blog, Web Strategy, kicked off the first annual Community Manager Appreciation Day last year — a celebration that is scheduled to occur on the fourth Monday of every January. So mark it in your calendars, because as Jeremiah says:
It's about appreciation, as we know they internally have to harbor a lot of emotional customers, endless work schedule, and are contacted from all types of accounts to help customers."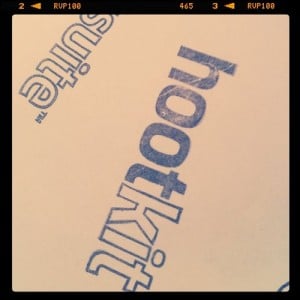 It's the perfect opportunity to thank your Community Manager, or Customer Service person, or even the last person that replied to one of your help inquiries online.
Community Managers and their teams are out there everyday, representing the brands they believe in and helping out customers with tips and suggestions, and maybe even handing out discounts or other goodies to fans of their brand.
At HootSuite HQ, our own Community Owls are happily hooting every day, replying to mentions, pointing to help resources and sending out HootKits filled with limited edition HootSuite stickers and other goodies.
How HootSuite Helps
We know how challenging it can be to stay on top of all the questions from your followers while spreading the culture of your brand. This is why many of HootSuite's core customers and dashboard aficionados are these very Customer Service or Community Managers.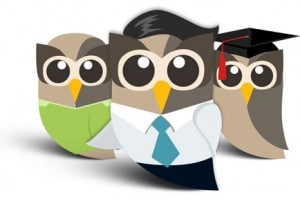 The custom streams and team collaboration tools are specifically designed to help those that need to engage with their audience on a daily basis, manage responses, and monitor for brand sentiment. And with the helpful tools available inthe Pro plan — like batch scheduling and task assignment — managing a bevy of customer responses is a breeze.
Plus, with the advanced analytics available with the Pro plan, CMs can  measure the impact of their efforts, seeing which messages get clicked so that they can be most efficective in connecting with audiences and customers.
Wherever You Are
All around the world, there are celebrations and events to commemorate the role the folks on the front line have in giving your brand a voice on the social web. Check out the list of events to see what's going on near you.
Hoot back at us! Send us a note to tell us what you like about the dashboard, ask us questions, or simply keep in touch with HootSuite's Community Owls — follow us on Twitter @HootWatch and @HootSuite_Help for all the latest tips, news, and releases.
And finally, we'd like to extend a special thanks to social media documentarian, Kris Krug, for the photos.