HootSuite Translation Project Update ~ Which bird will fly first?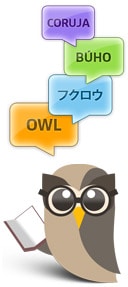 The HootSuite Translation Project is running at full-speed now. The translation volunteers are simply amazing, as you can see in the top contributors list at the bottom of the page. Many languages are close to completion and now we are bringing in the language coordinators.
The folks here in Vancouver and across the world are paying attention and following the leaderboard to see which languages will be released first. Here are a few notes and refinements we've made to help the contributions keep flowing.
Owls for the World
The HootSuite designers are working on some international Owls to celebrate the upcoming releases. On the drawing board, Owly wearing traditional outfits which we think you'll really enjoy.
Which bird will fly first? The Tour de France inspired bird? Or the Roman-eque statue? Or the samba-ready Brazilian owl?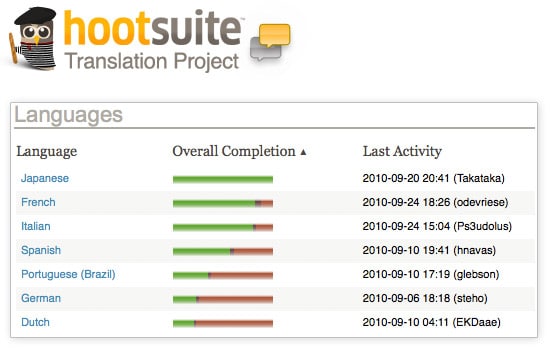 Translation Guide
To answer your translation related questions, we've posted a series of help articles including a detailed Translator's Guide which discusses:
working with adopted words
remarks about product names & trademarks
notes on style, tone and context
We've also included a brief "Terms of Use" so there is no confusion.
Constantly Growing
In advance of an upcoming release next week, we've added more words to the project which need to be translated — this means a bit more work but also means the international versions will be as up-to-date as the native English version.
We've also introduced "placeholders" for variables to make the best possible experience for every localization. These strings can be a bit confusing so please check out the placeholders help article.
Access Changes
Translators will notice some differences to the permissions structure. Now, any registered contributor can suggest translations, but only coordinators can review the terms for inclusion. We hope this will ensure consistency across the languages.
Now that we've made these adjustments, we'll be appointing coordinators and finishing up projects to launch. While many people have volunteered to coordinate common languages, you can still apply to oversee a language if you have experience and time.
Talk to Each Other
We invite you to discuss any project-related topics and meet other translators in the new Translation Project Forum. Many questions are answered in the Help Articles. If you need help or advice related to the Translation Project and can't find an answer in the forum or the help articles, we can assist you at the Help Desk (be sure to choose "Translation" from the menu) with your question, suggestion or ideas.