HootUps ~ Social Media is in Your Town! (Extra Japan, Canada & Guide)
Social media helps us shape our world – from reconnecting with friends and doing business differently, to speaking up against civic and political concerns.
At Hootsuite, we are proud to be a part of the great things happening everyday as we near 2 million users.
We also believe that social media is not about replacing the "offline world" but about enhancing it. These tools are about meeting new people, sharing ideas, and connecting in new ways. This is why we encourage HootUps — a fun way to widen your network, talk about your Hootsuite skills, spread culture, and make new friends.
What is a HootUp?
HootUps are like Meetups or Tweetups but with owls in the name :). Basically, a HootUp is a small, casual, free event organized by Hootsuite users across the world. Each HootUp is inspired and hosted by users like you, and are not necessarily "official" Hootsuite events (but sometimes are).
At Hootsuite HQ, we provide support to the organizers with advice, promotion and swag, and we encourage anyone to organize and/or attend a meetup in your area.
Up next: Tokyo and Victoria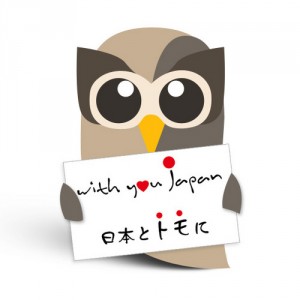 Owls in Canada and Japan are at the top of the list to experience the fun and excitement of a HootUp.
TOKYO: The HootUp in Tokyo is happening on May 12. This is the second HootUp in Japan, a country close to our hearts, especially for the last 2 months with all the unfortunate events. The meetup is organized by the remarkable guys behind @Hootsuite_Japan (Makoto Miyamura and Takaya Kitazawa). This time, Hootsuite ace developer (and Ruby on Rails superstar), Uji Tatsuhiro will be a special guest speaker.
VICTORIA: The HootUp in Victoria is coming up on June 1 as a prelude to Social Media Camp Victoria. This event is organized by Jose Albis, a long-time certified user and overall Hootsuite evangelist who spreads the Owl-wisdom from Vancouver Island to Colombia. Later that week, Jose, along with Hootsuite Learning Program coordinator Kemp Edmonds, will speak to the assembled Hootsuite keeners as part of #SMCV11.
HootUp Organizational Guide
Ready to rally your local owls for a pint and conversation? Explore our organizational tips below plus share any ideas you have in the comments. For any additional information, questions or requests, email community+hootups [at] hootsuite.com and follow @HootUp.
Why to have a HootUp?
HootUps are great for meeting people you have a something in common: being a Hootsuite user. Attendees can share experiences, network, educate each other on the best practices of managing social media, get some Hootsuite swag, and simply have fun. As an organizer, you get all the attention, so it can also be a cool way to promote what you do.
How can Hootsuite help your HootUp?
At Hootsuite, we will provide support and mentoring for your HootUp to be amazing. We will send some #Hootkits and amplify your messages on our blog plus Twitter and Facebook accounts. We also provide a platform for setting up HootUps in your area. For more information, drop us a note via: community+hootups [at] hootsuite.com.
Planning Tips
1. Date & Time
Choosing the right date and time for your HootUp is critical, because this choice will greatly influence the amount of people who attend. If you schedule your event on a Friday or Saturday night, you will have to compete with bars and restaurants for people's attention. Think about a perfect day and don't forget to set-up your meetup at least 1 month in advance. Try Tuesday or Wednesday night, right after a long work day. Your guests should be excited to relax and mingle a bit before heading home.
2. Venue
When choosing a place for a HootUp, consider the following:
can it accommodate your guests on the given date?
will you be able to do what you planned: keynotes, networking, etc.?
will attendees enjoy the venue, does it fit their tastes?
is there free WiFi?
Our suggestion: Go for a comfy bar/pub downtown your city. Call them and make sure you'll get what you're looking for. Also, try to get a deal or sponsorship for your event – a drink special or appetizer discount can be great for everyone.
3. Get props and swag
Do you need a projector? A microphone? Plan in advance and make sure you have the props you may need. Also, send an email to community+hootups [at] hootsuite.com with the link to your meetup, expected attendees, and your postal address. We'll send you a bunch of Hootkits to give away if you email to community+hootups [at] hootsuite.com. You can also use HootUp "name tag" logo.
4. Make some noise
No people = no HootUp. Use Twitter, Facebook, LinkedIn, and other tools to drag attention to your event. Invite friends and members of your network. We will try to help you by spreading your message too, but you should rely on yourself in attracting the audience. Invite popular bloggers to come as they will likely share the info with their own social circle.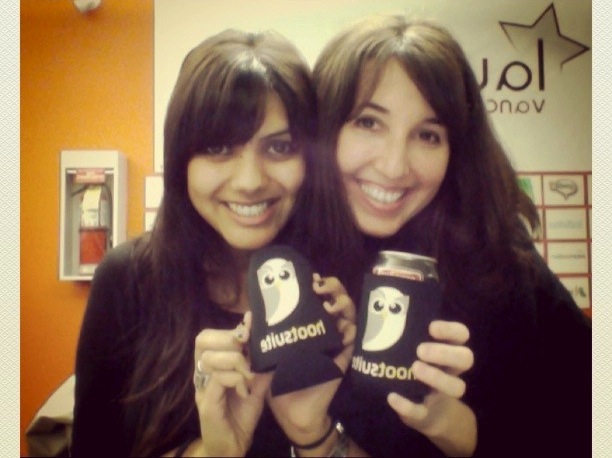 Topics and Content
5. What to talk about?
Think through the agenda for the HootUp. Is it going to be a panel? Are there going to be speakers? Or is it just a casual networking opportunity? All are great choices to try. Depending on the format you choose, prepare ways to excite and occupy your guests. And be sure to keep the conversation going with a hashtag like #HootUpNYC.
6. Look for speakers
It might be a good idea to have an expert speak at your HootUp and share their best practices or tips & tricks. Look for certified Hootsuite users in your area, or send an email to community+hootups [at] hootsuite.com, and, maybe someone from Hootsuite HQ will be able to speak over Skype at your HootUp.
7. Check out our keynotes
Check out Hootsuite Slidedecks to get inspired about what you can discuss at your event. Feel free to use these slidedecks or make your own with the materials at the online media kit.
8. Support a cause
HootUp can be a great opportunity to raise money for charities or disaster relief funds. Encourage attendees to donate but please don't charge a mandatory fee.
Make It Memorable
9. Take pictures
Shoot-shoot-shoot, shoot everything but the owls! Take as many pictures as you can and share the best of them on Twitter, Flickr, etc. If you tag them "hootsuite" we'll also make sure that other fans from around the globe will know about your successful event.
10. Like in a movie
Have a video camera? Or even an iSight? Why not make a recording of the HootUp and upload it to YouTube. Another great idea: uStream it!
11. Blog about it
If you have a blog, there is nothing better than a review of your event. The remarks will help others enjoy your work – and might bring you a good share of traffic too. Don't forget to add your pictures, videos, slides and other content.
12. It's Twitter time!
Everything that happens at HootUps stays on Twitter. Provide attendees with WiFi access, and invite them to use the designated hashtag such as #HootUpNYC or #HootUpLondon.
13. Help others make it better
Have feedback about your HootUp? Collected some testimonials from the attendees? Something worked well while something else didn't? Email us at community+hootups [at] hootsuite.com to help other organizers make things better next time.
So, which city is next? We can't wait to find out who's Hooting with their new friends.