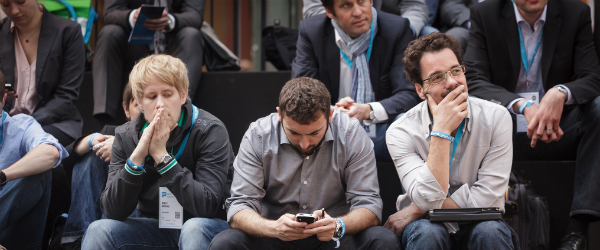 Here's Why Your Content Isn't Reaching Your Target Audience—And What You Can Do About It
Do you find that your content isn't reaching your target audience?
It's not just you. We've uncovered several major internal and external factors that make it difficult for brands to reach their targeted audiences—even with relevant content.
Learn what these factors are—and how you can address them—in our new on-demand webinar, just released today: Becoming an Effective Brand Publisher: An Analytics-Driven Approach.
In this webinar, Michael Brito, Head of Social Strategy at WCG (a W2O Company), shows you how to use an analytics-based model to effectively scale content. Watch it now to learn:
How to create an editorial/creative framework that is aligned to your audience and market insights
Why your customers and employees make the best brand advocates—and how you can find and reach out to them
How to build an analytics infrastructure that identifies performance benchmarks and improves content over time
About the speaker:
Michael Brito leads social and content strategy at WCG, a W2O Group company. He is responsible for helping clients transform their brands into media companies by implementing social business strategic initiatives that operationalizes content strategy, scales community management and integrates paid, earned and owned media initiatives. Prior to WCG, Michael worked as a Senior Vice President of Edelman Digital and also for large, very influential brands in Silicon Valley like Hewlett Packard, Yahoo and Intel, where he was responsible for consumer social media marketing and community building. Michael is also an Adjunct Professor at San Jose State University and UC Berkeley, and is the author of two books: Smart Business, Social Business and Your Brand: The Next Media Company.
Presenter's Social Network(s):
Since 2011, over 60,000 success-minded social media professionals have obtained accredited training, education and certification from Hootsuite University, and more than 50 thought leaders have been featured through our ongoing Lecture Series. As an enrolled student, you'll stay ahead of the social media curve by learning new strategies and tactics, and enhance your social ROI by earning your Hootsuite Certification. Learn more.