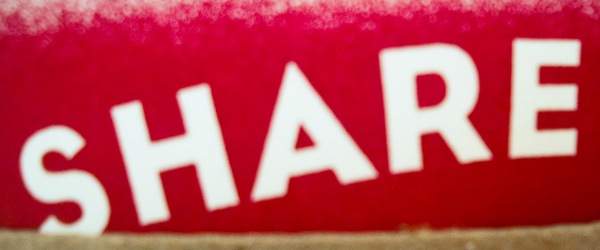 4 Tips on How to Generate & Share Relevant Content
What do you think the hardest part of social media is? For many of us, it's finding or making great content to share on a regular basis. Let's face it – keeping your audience engaged is time consuming business. And even once content has been generated, getting it in front of the right eyeballs is another major challenge that all of us face.
There's no question that great content is core to social media success. Forrester Research found that marketers who create valuable content and stories build better relationship with customers, leading to positive returns for their business. Thankfully, armed with a great content strategy, you can make the most of even scarce resources to build a following around your content.
If you find it difficult to find relevant content to share, Hootsuite Academy has just launched a new video course: Generating and Sharing Content Effectively. In the meantime, here are 4 tips on generating and sharing relevant content.
1) Actually spend time creating a useful content strategy
A content strategy is not something you decide on in one meeting or something you put together in a half hour. Your content strategy should be a comprehensive document underlining your approach to all the content your create and share. It's what guides you and your entire team's efforts to coordinate, create, distribute and amplify your company story across your social networks.
In other words, it's not something to take lightly.
Learn about content strategy in this video from our Hootsuite Academy course Generating and Sharing Content Effectively
Your content strategy needs to lay out what technology you'll be using, who your target audience is on every channel, the process for creating content from start to finish, and how your content relates back to broader business goals. This last part is essential, since each piece of content should have a role to play within your marketing plan. The effort you put in should result in content that supports larger business objectives.
Edelman Vice President Michael Brito recommends, at the minimum, considering the following seven inputs when creating your content strategy:
Brand positioning and voice
What issues are important to your brand (i.e. sustainability, politics)
Media perceptions of the brand. How do they refer to the brand when they write stories?
Community perceptions of the brand. How do they engage? What's their tone?
Fan interests. What else is your community interested in when they aren't talking about your brand or directly to you?
Historical content performance. What has worked in the past and what has completely failed?
Search behavior. What do people search for when they are looking for your brand's products and services?
2) Establish an effective content calendar, and stick to it
One way to ensure you're sharing content more effectively is to establish a content calendar. This calendar should list the dates and times you intend to post blogs, Facebook and Twitter messages, and any other content you share. It should also include any other pertinent information, like who the writer is, the target audience of each piece, and the social messaging to accompany it.
Create the calendar in advance to help ensure that you're reaching your audience when they're most active. It also allows you to stay on top of your content stream, since you can write and schedule your social messaging in advance rather than doing it constantly throughout the day. You want to work hard on the language and format of these messages anyways.
Your content calendar should be flexible, meaning you shouldn't be afraid to add more content if there's an opportunity to do so, or remove content if it isn't ready. Also, your engagement shouldn't necessarily be part of your content calendar. Regular social media engagement and customer service often benefit from timeliness and spontaneity, which don't always mesh well with a set calendar.
Make sure your calendar also reflects broader business goals. If the purpose of your LinkedIn account is to generate leads, make sure you are sharing enough lead generation content. Hootsuite's Senior Director of Social Media Jaime Stein recommends establishing a content matrix that defines what share of your profile is allocated to different types of posts. For example:
50% of your content will drive back to the blog
25% of your content will be curated from other source
20% of your content will drive enterprise content
5% of your content will be HR and culture
3) Don't be afraid of content curation
We're always told that creating great content is essential to great marketing. That's true, but curating great content is often just as important. The demands of the modern business make it impossible for many people to constantly be producing content. Your followers still expect a steady flow of social media content, however. Content curation allows you to meet those expectations.
Learn the difference between content curation and content creation in this video from our Hootsuite Academy course Generating and Sharing Content Effectively:
Moz identifies several different types of content curation:
Aggregation: sharing the most relevant information on a given topic
Distillation: curating complex information into a simpler format
Elevation: Identifying broader trends based on a number of sources
Chronology: giving a history of a specific topic
While content curation has often been looked at as a lazy solution, it's actually highly valuable in several ways. Content curation allows you to provide value to your followers without the demands of writing or otherwise creating content yourself. This is especially valuable for small or medium-sized businesses where resources are often scarce. Through curation, you identify and promote high quality content that your followers may not have found otherwise. You also demonstrate that you're aware of trends and news, and understand what content your followers crave. Finally, curation helps add variety to your content channels.
For effective content curation, we recommend finding tools to identify and schedule content that work best for you. These might include Hootsuite's Suggested Content feature, Flipboard, Trendspottr, Content Gems and more. Also make sure that you read any curated content before you share it. Curation is only effective if you share good content from reliable sources.
4) Cater your social media sharing to each network
A one-size-fits-all approach does not work when it comes to sharing content. Every social network that you share content to has a different audience, different specifications and different best practices. To increase your chances of getting content seen and shared, you need to cater your messaging to each network individually.
Look at established best practices for each social network. For example:
On Twitter, messages should be at least 20 characters under the limit to allow for retweets and comments for users who retweet it
On Facebook, short text posts are now being favored in Facebook's algorithm, which means more eyeballs on that content
On LinkedIn, writing a post on LinkedIn Publisher will probably lead to more engagement than sharing an external blog post
These are only a few best practices which, when followed, could drastically increase the likelihood of your content being shared. Take the time to identify and follow them for every network, even Instagram and Pinterest. It will pay off.
For more insight:
Learn what your audience shares and likes on each social network
Learn what your competitors are doing and succeeding with on those networks
Learn how industry leaders are sharing their content
Once you've identified the trends, you will immediately have an advantage when it comes to sharing.
If you find it difficult to find relevant content to share, let us help you with the the latest video course from Hootsuite Academy: Generating and Sharing Content Effectively.
This tactical, 40-minute video course covers exactly what you need to establish a strong content marketing strategy and accelerate your audience engagement, addressing the biggest challenge of today's social media managers.
Enroll in Hootsuite Acadmey to access this course today.