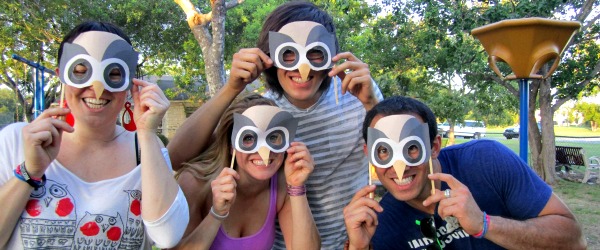 How To Identify And Mobilize Your Company's Biggest Advocates On Social Media
Among your social media followers and fans, there is always one group that stands out: they are the most active and engaged members of your social media community, retweeting, liking, sharing and commenting more than anyone else.
Look a bit deeper, however, and you'll notice that these people don't just stop at basic engagement. They might also be helping others in your community by answering their questions or recommending your company to potential customers.
You can call them happy customers, promoters, referrers, or advocates—like we do. Either way, these people are the key ingredient in many companies' recipes for success.According to Bain & Company, "… only 1 in 10 companies achieve sustainable, profitable growth. These successful companies have twice the level of customer advocacy as their competitors."
Advocates are big business
It's no wonder the terms "customer advocacy" and "advocate marketing" are finding their way into lots of content and conversations about digital marketing these days. Advocates help businesses achieve numerous objectives, including lead generation, brand awareness, sales enablement, customer engagement and retention, to name a few.
Perhaps Hank Barnes, Research Director at Gartnersays it best: "If buyers trust and rely upon peers, and you have a base of fans that love to talk about you, what would be a better source of value that advocacy marketing?"
Social media can be one of the best places to identify, empower, and mobilize your most passionate advocates. Here's how to get started:
Discover new advocates in your social communities
Social listening is one of the best ways to find advocates. Using your HootSuite dashboard, it's easy to keep a running search stream for your company name, for example. You can also keep tabs on key customers, prospects and high-profile influencers in your industry using Twitter lists. You may be surprised to see how many of your customers, partners and other fans are speaking positively about you and on your behalf in the social sphere. Once you see someone touting your company or solution, send a message thanking them and invite them into your advocate marketing program to get more involved.
Identify opportunities for advocates to help
What questions are people asking about your company, your competitors, or the keywords that are relevant to your business on social media? You should always stay engaged in these conversations, but sometimes you're not the best person to answer. When it makes sense, ask your most engaged advocates to respond.
Recently, for example, we noticed that someone was asking about a competitor on Twitter. Rather than have a member of the sales or marketing team respond, we asked a few of our customers to reach out through our advocate marketing program. Five of them jumped into the conversation right away and prompted the inquiring person to get excited about our offering. Prospective buyers trust their peers more than vendors, so it's much more powerful to tap into advocates in those situations.
Mobilize identified advocates to do more
Advocates can do more than just respond to tweets. For starters, look across your organization, identifying what advocates can do every day, for every program, campaign, event, and initiative your company is running. With a little brainstorming, you will probably come up with a healthy list of options.
The next step is to motivate them to advocate on your behalf. Consider using game dynamics – such as points, leaderboards and badges – as a catalyst. The idea is to engage your advocates in something fun that also gives them a forum for advocacy.
Brainshark's award-winningadvocate marketing program, for example, increased customer and employee activity on Twitter by 106%. But with 450 active advocates who provide referrals, opt in to be references, write reviews, share testimonials and case studies, sign up to be beta testers and participate in customer research, it also has a significant impact on many other areas of the business.
Tap into the synergies of advocacy marketing and social media
Considering the impact advocates can have on your business, it makes good sense to get strategic about identifying and mobilizing them. Fortunately, you can use tools like HootSuite for the social side of things and advocate marketing software to manage your advocate marketing program. Better yet, combine the power of both to take your advocate marketing to new heights.