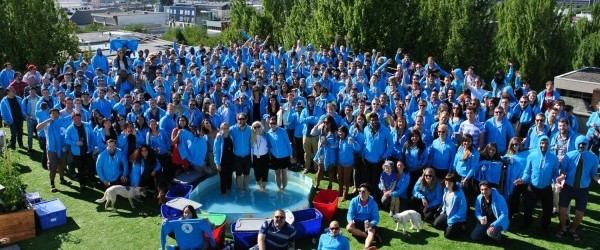 Working Out Loud: Introducing Hootsuite Open Source HR (#HootHROS)
If you're not familiar with the term "open source," it's a type of collaborative programming in which programmers make their code available for anyone to review, edit, and improve upon. The results are rapid iteration and advancement, shared knowledge, and a tight community of individuals working together to improve their field—and themselves.
Open Source Comes to HR
The field of HR is not typically the first department that comes to mind when thinking about open source. We historically work in silos—both within our organization and with our industry peers.
What if we found inspiration from engineering and "worked out loud" to share what we're doing with our peers—our successes, our failures, our surprises? Could we realize the same benefits of the open source engineering community?
At Hootsuite, we've embraced social throughout the organization, including HR. We felt embracing open source within HR and sharing some of our work and learnings would be a great way to give back to the HR community, and inspire others as we've been inspired.
Introducing Hootsuite HR Open Source (#HootHROS)
This includes finding new ways to share our culture and what #HootsuiteLife is like. Building and sharing are pillars of our organization, and we're going to bring that ethos to some of the work we're doing on the HR and Recruiting front.
Over the coming months, we're going to be experimenting with new approaches and platforms, like Periscope, and sharing 'behind the scenes' look at things—including how projects came together, how we executed the ideas, the intended outcomes and actual outcomes with metrics, what we got wrong, and what we learned.
Partnering with our longtime friend and awesome branding machine, Lars Schmidt at Amplify Talent, our aim is to bring open source spirit into the world of HR folks. You can follow along on social platforms using the #HootsuiteLife and #HootHROS hashtag. We will release a case study sharing an inside look at the #FollowTheSun Periscope campaign in May. #staytuned