An Introduction to Social Relationship Platforms for IT leaders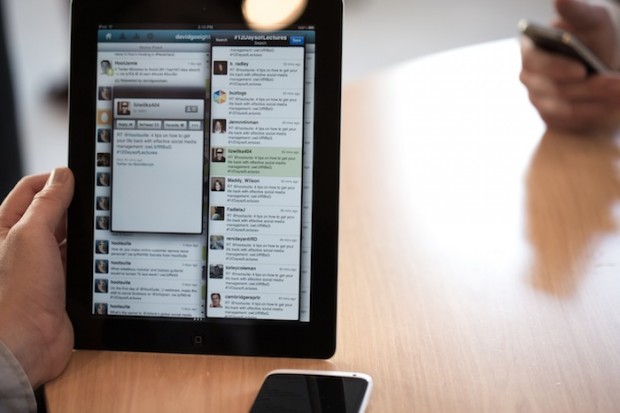 The role of the IT leader is changing. CIOs must shift their focus from "keeping the lights on" to enabling organizational growth through new technology and improved processes. That means playing an active role in setting business strategy and aligning IT with business goals. With social media efforts taking an increasingly important role in the business, CIOs have an ideal opportunity before them: demonstrate their ability to evolve by facilitating the organization-wide adoption of social media in a secure, compliant manner.
The following passage is an excerpt from "Enabling the Business With Social Relationship Platforms", a HootSuite-sponsored white paper from CIO.com. To read the full white paper, download it today.
CIOs can easily address business concerns by deploying a best-of-breed social relationship platform (SRP). An SRP is an enterprise-grade technology that enables companies to push content to multiple third-party social media sites, as well as monitor, moderate and respond to posts — all from a centralized platform. In this manner, an SRP facilitates and enhances an organization's use of social media across the organization, for needs such as social selling, customer service, marketing and social media management.
By consolidating social content and channels, an SRP increases visibility and control for improved data security and access control. For example, delegation features enable managers to assign social media accounts to specific employees without having to also give them the passwords. If an employee changes roles or leaves the company, the account can easily be reassigned without having to change the password, thereby preventing unauthorized use. An SRP also enables companies to implement a process by which messages can only be posted from a list of approved accounts in the system and are routed through a layer of approvals before they are published.
Social engineering is an attacker's weapon of choice when it comes to social media, so many SRPs also come with built-in malware and spam tools to notify users when they click on a suspicious link. This is an easy way to help prevent users from visiting malicious websites that could compromise their social media accounts. Social media management tools can also notify team leaders of suspicious activity taking place on their accounts, enabling them to shut down potential security threats.
By partnering with an enterprise SRP provider, CIOs give their companies access to a wealth of resources that they wouldn't otherwise have at their disposal. CIOs should choose an SRP partner that deploys and manages SRP technology on a daily basis. A professional services team that has experience working with enterprise clients ensures that your solution is deployed properly and that you have access to necessary training. A partner that offers a variety of structured social media training programs gives organizations the confidence they need to move forward. These might include general on-demand social media training, strategy certification for managers and social media leaders, and customized education that addresses your unique business and industry requirements.
Employees can learn the best practices for utilizing social networks for the benefit of the company while maintaining secure control. In addition to increasing basic security, social media education can help improve the overall performance of social media campaigns. Training programs extend beyond basic education into advanced themes like social media etiquette and how to use social media to attract new clients.
Finally, choose an SRP that has built-in controls to help enforce compliance with regulatory requirements. Highly regulated industries such as financial services and healthcare are prohibited from using specific words, such as "guarantee". Some SRPs can detect the use of these words in social media postings before they hit the wire and remove them. Some SRP providers also have the technical agility to interpret the latest regulations and provide technology solutions built on the existing framework. There is no need for a company to tear down and rebuild its social media strategy with each change in regulations. These SRPs evolve with the regulations to help ensure the organization continues to meet the changing requirements and reduce the risk of noncompliance.