The Making of Knitted Owly, Community Design Spotlight

Knitted Owly is becoming one of the most well known symbols of HootSuite's culture and community. With photos of these fuzzy friends surfacing around the globe, there have been a lot of requests to get a hold of a knitted Owly.
We sat down with its creator to talk about where the idea for knitted Owly came from and how she feels about its gigantic success.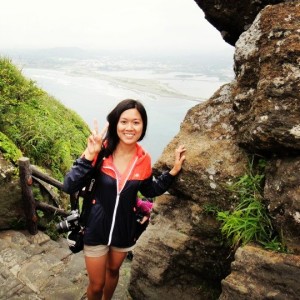 Introducing Sherry-Anne, a designer, traveller and HootSuite owl with a double major in Psychology and International Studies.
Enjoy the interview and read on for info on how to acquire one of these beauties!
Have you always had an interest in design/ art?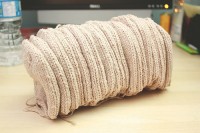 "I've been known to have a creative side and would have loved to pursue a career that is more oriented around art and design, but I studied something completely different for my undergrad."
How often do you knit/ create?
"When I first started knitting, I was knitting every day. And I would create something new about once a week through trial and error with testing out new patterns that I would make up to achieve the shape or look that I wanted."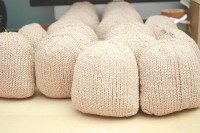 Tell us the story of the first knitted Owly.
"The first knitted owly came about thanks to Richerd, a friend of mine who used to work at HootSuite. He had asked me if I would be able to make him a custom HootSuite owly to keep him company at his desk, and sent me a few photos and stickers of the mascot.
Through more trial and error I was able to come up with a design that I was pleased with and once I had put everything together, off it went to Vancouver.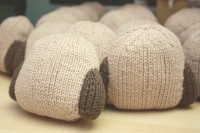 Thankfully Richerd was  happy with how it turned out, and word quickly spread about the toy owly. I later got a message from him asking if I would be able to make more, and that's how the first big batch of owlys came about.
I think I made 20 the first time, and then 10 this time around. Both batches took me quite a while to actually make."
Where do you draw inspiration from? Do you use social media to source new ideas?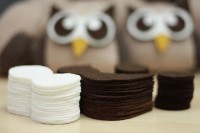 "Through social media, like Facebook and Twitter, it's easy to see what else other people are creating, and that would also inspire me to come up with something new, and approach it with an 'I can do that too' kind of attitude.
Most of my inspiration came from just trying to take an idea that I've had and turn it into something tangible. I've constantly doodled and sketched out characters that I've wanted to create, and knitting and crocheting was one way I could take those ideas and turn it into something more."
"When I had my online shop on Etsy, I would use Facebook, and Twitter (via HootSuite) to promote the things that I was making, linking both to my blog and my shop at the time. It also helped me connect with fans of my work, interested parties, and customers as well."
How do you feel about seeing your knitted Owlys in photos from all over the world?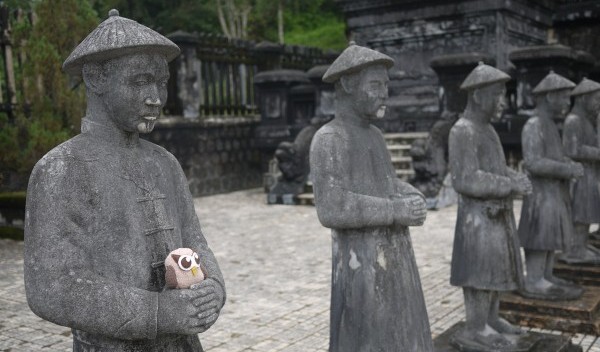 "I get really excited when I see photos of the knitted Owlys travelling around the world.
At one point I actually got to reunite with Richerd and his owly in South Korea when I was working there last year. It's also neat stumbling upon photos of the Owlys on Facebook, and seeing the crazy things they've been up to. At one point I think it had its own travel blog? That was cool."
Where can people go to see more of your art?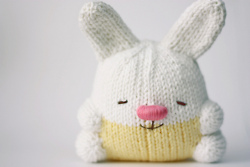 "People can check out my past work on tumblr.
They can also check out anything new I've been up to on my travel blog (travelling and photography are my other obsessions)."
Currently, the y0omii Etsy shop is on a brief hiatus, so keep an eye on Twitter to get notified when it reopens!
Thank you Sherry-Anne for participating in our interview!
Want a Knitted Owly?
Take a look at the HootSuite Instagram to see globetrotting knitted Owlys all over the world
Take part in our weekly #knittedowlysearch
Want to take Knitted Owly on an adventure with you?
Email HootSuite's Community team
Tell us where you are going and why you think Knitted Owly should come