Ten or 15 years ago, could you imagine people writing ads on behalf of brands? Could you imagine big brands using commercials that people created with their home video cameras? It's funny to picture it, but that's exactly the world we live in today. Social media lead to the quick emergence of user-generated content, or UGC, and the biggest brands in the world are taking advantage of it for marketing purposes.
Regular people are more willing than ever before to create content that highlights brands they love. It's almost ingrained in social media. Now it falls on you to accept this trend, and open this marketing door to your fans and followers. Here are three good reasons to start designing your user-generated content campaign today.
1. Young(er) people love UGC
Do you want to reach the next generation of consumers on social media? You might think young people would scoff at the idea of interacting with brands on social networks, but they actually love UGC more than any other generation, and more than any other kind of media. Millennials spend 18 hours a day with media, and 30 percent of that time engaging with user-generated content. Of those five hours on UGC, 60 percent is spent on social media. The same study also found that Millennials find UGC is 50 percent more trustworthy and 35 percent more memorable than other sources of content.
Young people also love the technology that drives most UGC campaigns. Eighty-six percent of Generation Z uses their smartphones multiple times a day. Of course, they could be doing anything on those phones. Except Pew studied a week of average smartphone use, polling their users twice a day, and found that 75 percent of smartphone owners used social media over the week and 60 percent reported taking pictures and video, which outranked listening to music, playing games and watching videos. Social media use and content creation (pictures and video) are core to UGC campaigns.
So, young people are always on their cell phones taking pictures and using social media, and they love UGC. It's hard to argue that they're not the perfect target audience for a UGC campaign.
2. UGC generates leads
As social marketing campaigns evolve, the lines between lead generation campaigns and UGC campaigns begin to blur. If you choose to run a photo or video contest from your Facebook Page, for example, you can email-gate submissions and get both user-generated content and a qualified lead.
You might be concerned that this is too much to ask of your followers, but the best leads aren't always easily won. You almost want people to put in work to enter your contest, as it shows a real interest in your brand or what you're selling. These campaigns are for the true fans, the ones who are willing to take the time out of their schedule to visually prove how much they love your products and your brand. It's not easy to take that perfect snapshot or make that ideal brand video. It takes time and effort. If you decide to run one, you'll see that time and effort reflected in the entry curve: probably fewer entries, and more time between the contest launch and the submission.
However, as a result of the effort it requires, the leads you get from a user-generated content campaign are some of the most qualified leads you can get. A picture, as they say, is worth a thousand words, or in this case maybe thousands of dollars.
3. UGC can build your reputation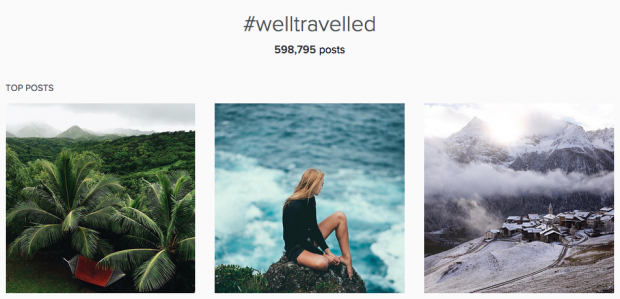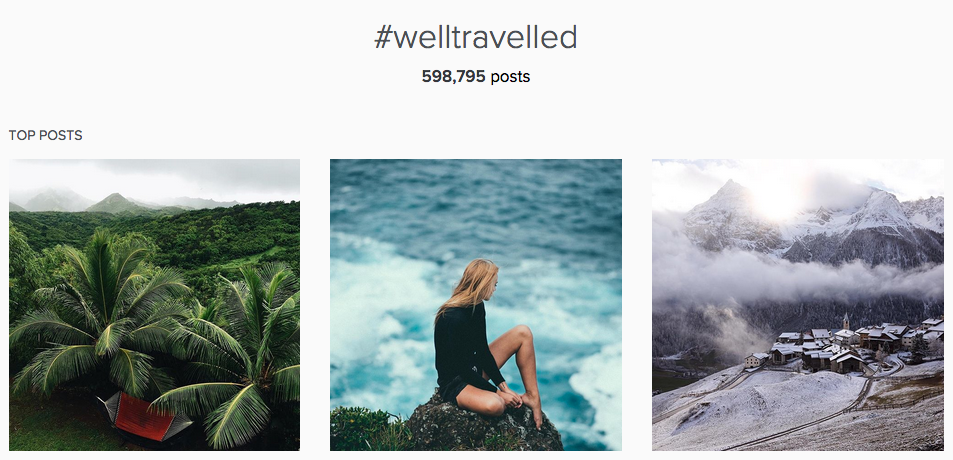 There are two main ways to run a user-generated content campaign. Running your UGC campaign out of Facebook and asking for direct uploads is one way. The other, more simple option, is to ask for submissions through a hashtag.
Hashtag campaigns put your Twitter and Instagram followings to the test, asking them to create a piece of UGC and tag it with your original branded hashtag. As entries come in, this hashtag becomes the marketing equivalent of yodelling in the Alps. It will spread over all of your social networks and, if your fans get loud enough, you can might even see it trend across the city or country. Lead-generation might be your primary goal of a UGC campaign, but the brand awareness potential is undeniable.
User-generated content campaigns are a great way to connect with younger demographics, generate leads, and build your brand on social media. In my next post, we're going to learn all about how to run the most effective UGC campaign possible, and I'll go over the nitty-gritty of ideal hashtag usage then. But I'll bait the hook with one powerful statistic: Tweets with hashtags receive twice the engagement.
If you're ready to collect some user-generated content for your brand, start designing your first UGC campaign today.