Marketing Automation "In Real Life" at Marketo Summit

In recent years, the world of marketing has become even more intense, with a seemingly infinite number of things to measure and track, and information flowing freely on the web. Customers are more knowledgeable than ever, making the job of marketing even more difficult. Pursuing and acquiring leads has become a skill in which marketing and sales coordinate to produce the best results. Why waste your time guessing when you can learn the best-in-class sales and marketing techniques from some of the industry's top thought leaders? From April 8-10 you will have this opportunity at the Marketo Summit.
Part of our team of sales and marketing pros from HootSuite will be in San Francisco at the Hilton Union Summit to talk social media, offer some demos, and of course hand out some of our very popular swag. Along with hanging out at our booth, two of our owls have been invited to speak.
Meet the Speakers at Marketo Summit 2013
Cameron Uganec, Director Marketing and Communications
How do you balance magic and logic to tell stories that will inspire your customers to act? You can find out at Cameron's session Social Media + Storytelling = Awesomesauce. This session will cover how marketers can take advantage of trends in social media, inbound marketing and production/distribution costs, to use storytelling to drive measurable results.
Date:  April 10, 2013
Time:  10:00 AM
Duration:  50 mins
Location:  Yosemite AB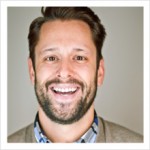 Greg Gunn, VP Business Development
For many customers Marketo is becoming the de facto marketing platform- the system of record for lead data, the campaign workflow engine, and the time series analytics engine. So, it's natural that customers want to have other applications integrated into Marketo. In Greg's session, Marketo LaunchPoint- Integrating Solutions Into Marketing, you will hear about new integrations into Marketo and how they help you get your work done faster and get better results.
Date: April 10, 2013
Time: 11:10 AM – 12:00 PM
Duration: 50 minutes
Location:  Continental Ballroom 1,2,3

Some highlights of the Marketo Summit will include networking with industry thought leaders and Marketo experts (an appearance by HootSuite CEO Ryan Holmes perhaps?), exploring leading technology and system integration partners, and an exclusive gala evening celebration! As well as the HootSuite speakers, there will be over 50 content sessions for you to choose from, full or half day classes at Summit University, and the opportunity to become a Marketo Certified Expert.

For a special $100 ticket discount offer, as well as other great promotions take a look here. The Marketo Summit is being held April 8-10 at the Hilton Union Square in San Francisco. Check out Marketo Summit for more information, or take a look at the hashtag #mus13 on Twitter. Make sure to say Hello to the team!