Meet the Owls ~ Inbound 2012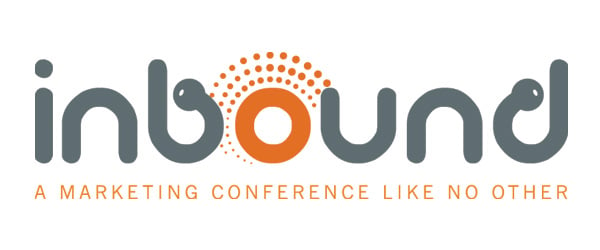 HootSuite is touching down at Inbound 2012, the world's largest gathering of inbound marketers, where the team will attend and host presentations, rub elbows with the friendly folks from Boston and maybe show their true colors.
Inbound 2012 is a 3-day conference and training event is designed to help marketing professionals, business owners and agency executives deepen their knowledge of inbound marketing. Attend inspiring keynote presentations, focused breakout sessions, expert-led small group workshops, innovative product demos and exciting networking activities.
To get you up to speed, we've put together a preview of things to come, including a look at the HootSuite Owls attending the event and where you can find them.
A preview of Inbound 2012 from HubSpot:
Owl Spotting
The HootSuite Owls will be scattered all around the event, meeting up with the who's who of inbound marketing. You'll be able to find the team hosting presentations and hootups, at the HootSuite Nest (a lounge where you can rest your feet and chat up Owls) and even throwing an after party.
#HootUpBoston
Clear your social calendar on Monday, because the Owls are hosting #HootUpBoston! Head down to Pour House Boston, Monday August 27 at 5 PM EDT for drinks, casual convos and networking with other social media enthusiasts.
Meet the Owls
The Inbound 2012 squad come from a variety of backgrounds including: Enterprise Sales, Partners, Marketing and Online Customer Acquisition.
If you want to chat up an owl, don't be shy, reach out to them on Twitter first. You can be sure all the Owls attending use their beaks for hooting not biting.
Find out what they're up to by subscribing to the HootSuite Inbound 2012 Twitter List.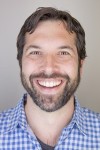 Cameron Uganec, @cameronu
Cameron is HootSuite's Director of Marketing and Communications. Pick his brain about story-driven brands and the sharing economy.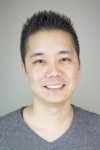 Craig is the Director of Pro User Growth & Revenue for HootSuite. Outside of his digital life, Craig spends his time traveling, playing golf and turning double plays on the baseball field. Go #RedSox! Be sure to check out his Inbound 2012 presentation: Closed Loop Social with HootSuite and HubSpot. You can get a teaser of it here.

After buying Jess a cider (a good one), you can chat her up about community engagement, music marketing and gluten-free cookies. When she's not busy nurturing the HootSuite community, you can find her ripping around on her bike.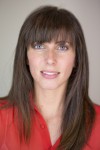 Ashley Jane Brookes, @ashjbee
Meet Ashley, HootSuite's Enterprise Marketing Manager and resident taco enthusiast. She likes long walks on the beach and smooth jazz, and is excited to meet people who are passionate about using social media to further business objectives and enhance customer engagement throughout their organization. Be sure to stop by the nest and say hi! (bring tacos)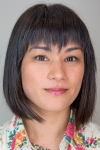 Aki leads HootSuite's Solution Partner Program and is looking to connect with agencies & consultancies to help them drive value around social. This is her first time to Boston, and she would love any tips on where to find the best places to eat. #bostoncreampie #codfish #bostonbakedbeans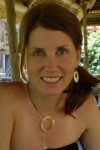 Lorien is HootSuite's event marketing maven and idea diva. This West Coast gal is a world traveller, but its her first time in New England and she can't wait to meet locals with Boston accents.
Mike is an Online Marketing Analyst for HootSuite, which means he likes numbers. Yup, his days are filled with Excel spreadsheets and he loves it. (#nerdalert/#coolalert) He loves trying new beers, so grab a pint with him and talk shop. He also dabbles in triathlons, so feel free to give him some tips on how to improve the bike leg (he needs it).

David is a Marketing Automation Manager at HootSuite. He enjoys snacks and you will quickly become his friend if you can recite the lyrics to "Hot Cheetos and Takis". #SNACKSNACKSNACKCRUNCH
His birthday also falls on the first day of the conference so wish him a happy one on the 27th.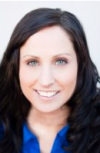 As Marketing Automation Specialist at HootSuite, Janis is stoked to meet and learn from other Inbound Marketers in the SaaS industry. She also has life-long dream to one day run the Boston Marathon. For now, she'll settle for a jog around the Boston Harbour. Any takers?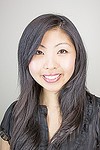 Vicky is our resident Social Media Coach at HootSuite and our Pro Webinar Host. She holds the record for having the longest running webinar at HootSuite and is adamant on keeping her title. She can whip up a mean batch of brownies and will be happy to disclose a few of her baking secrets! Make sure to come find her at HubSpot Inbound 2012 and ask her about her longest running webinars!

Owly
Meet Owly, HootSuite's mascot. Owly stays busy attending HootSuite events, curling and tearing up the dance floor. Wherever you find Owly, there's fun to follow.
See you in Boston
Remember, follow #Inbound12 and the HootSuite Inbound 2012 Twitter List  to stay updated on the latest HootSuite Inbound news.
Don't be afraid to say hi when you see one of our Owls or Owly. We're looking forward to meeting all the friendly folks attending in Boston.