Lessons From #mktgchat and the Future of Content Marketing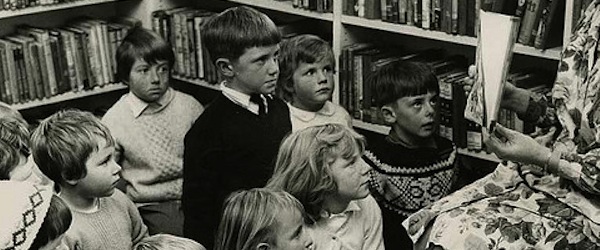 From cave walls to campfires, we've always found ways to entertain one another. Stories are part of our fabric as human beings — for much of our history civilizations depended on stories to keep information circulating through geographies and generations.
Only in the last hundred years have we seen a shift away from storytelling, as traditional media changed the nature of information exchange from a discourse to a one-way dialogue. But the advent and then proliferation of social media has brought storytelling back to the forefront. Content becomes king with brands who strive to make new connections with their audiences.
I was fortunate to be part of Marketo's Twitter chat on The Future of Content Marketing #mktgchat on this very topic.  As it turns out, the future of content is a lot like its past; people gathering to share experiences and build new relationships.
Create a content engine and engage your audiences
1. Build a team
Marketing leaders are hiring more Content Specialists, Content Strategists, and Content Editors in their organizations. It's imperative that you develop a team that can foster the entire lifecycle of a piece of content – from an editorial calendar to the social media promotion.
The bar for content is high, so above all, you need a team of master storytellers in an environment that facilitates contributions from everyone.
Our recent Game of Social Thrones video conveyed the value of HootSuite in a way that captured the interest of a broad audience. It's also a great reminder that video is an amazing way to involve an entire team. We found the perfect mix of concept, design, script, soundtrack, animation, and much more to deliver something that was shared more than 500,000 times in a single week.
2. Incorporate SEO in your content
Discoverability is paramount. That's why Content and SEO need to go hand-in-hand. Search engines are getting more and more human. They've learned to understand whether or not content is actually being digested and shared. Social media, while not replacing the need for search, is the barometer on which we measure how effective our content really is.
Empower all of your colleagues to share your content with their personal networks. People share things differently and add context. Different voices Tweeting, sharing, and commenting on a piece not only bring it to life, but it takes the content to audiences you wouldn't have otherwise reached.
The golden rules for content that converts
1. Be authentic
Address your customers and put them first. Your content should be a dialogue with your audience, so create it as if it's part of that conversation.
2. Be discoverable
Keyword and audience research are essential. Optimize your content for discoverability by including keywords that people are actually searching for.
3. Be useful
Without a take-away, your content is just a sales pitch. You've got to give your audience something to chew on. Create stories that speak to people, answer common questions, and help people solve problems.
4. Be interesting
There are millions of blog posts, Tweets, and attempts at viral content floating around the web. Do what it takes to captivate your audience. A video with the right soundtrack, clever writing, and slick visuals can go a long way.
5. Be timely
The real trick to engagement is publishing your content when you know it'll resonate. We put out our Game of Social video right before the premiere of the fourth season. Fans of the show were eagerly anticipating the show and our content served as a great primer.
The brands that succeed in the future of content marketing will be those that can stay relevant with updated content, and stay nimble with the networks and mediums they share it on.
If you'd like to learn more best practices for Content Marketing, watch HootSuite University's webinar on Content Curation, free, today.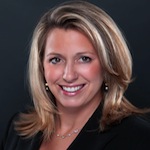 Dee Anna McPherson is Vice President of Marketing at HootSuite. DeeAnna leads our marketing strategy, drives growth, and builds our global brand. She was previously the VP of Marketing at Yammer where she propelled 300% annual growth and a $1.2 billion acquisition by Microsoft.