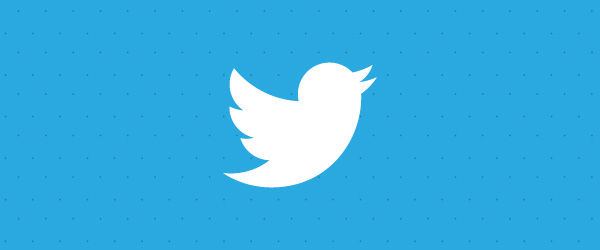 More Sales and Extra Lunch Money With Top Twitter Features
To help you stay up to speed on social and remain at the front of the class, we created a Back-to-School Kit for Social Media Managers. This kit features advice from social media experts that will help you master important new features and tactics for LinkedIn, Twitter, and Facebook. Part three covers Twitter, but you can view the full kit here.
We asked Twitter's team to tell us what new features and tactics are trending this school year. Not only did they give us a stack of helpful tips but they also threw in some lunch money for you ($50 credit towards your first Twitter Ads campaign for the keeners who keep reading).
Sound smart in class
Here's a fresh statistic to help you impress your network and clients. According to Twitter, Promoted Tweets under 100 characters get +18% engagement, and Promoted Tweets with rich media have +313% engagement +52 retweets. #TweetSmarter by punctuating organic activity with concise Promoted Tweets, and don't be afraid to get creative with rich media to tell your story.
Get more Retweets and sales with Flock to Unlock
Twitter has a new way to drive sales and amplify seasonal promotions. It's called Flock to Unlock. Basically, you offer followers a reward (such as 25% off online orders) and then set a Retweet goal for your followers. If your audience spreads the word and reaches the Retweet goal, they unlock your special deal. It's a fun way to watch your Retweets and sales take off.
Create visual Tweets with Twitter Cards
Twitter Cards help you show-off products, inspire app downloads, or drive video views. Just select a template based on your goal (selling products, engagement, driving app downloads) and Tweet your Card. Brands are seeing great engagement and report strong results with this feature.
Collect email sign-ups directly from Tweets
You've likely heard of Twitter's Lead Generation Cards by now. This fall, make sure that you take advantage of the fact that Twitter's Lead Generation Cards integrate with most CRM's and email databases, including MailChimp. This makes it easy to build email lists, collect customer RSVPs for events, and measure interest in new product releases.
Spend your lunch money
Earn a few extra sales with some free Twitter advertising. Here's $50 in Twitter Ads. Why not try a Flock to Unlock promotion?
Get Hootsuite Certified Today! 
Now that you're armed with these trends and tactics, it's time to earn recognized credentials to showcase your expertise and help you get ahead. Join over 60,000 social media managers and professionals who have enrolled in Hootsuite University, earned their credentials and mastered social media skills and strategy. With Hootsuite University you'll:
Earn Hootsuite's industry-recognized credentials
Become a social media professional through video-based courseware
Gain best practices and tactics from industry-leading brands, platforms, and educators