Scheduling for Success: Obama tweets via HootSuite
Hoo's Hooting
In this news round-up, we're following the buzz of the many taste-makers and influencers from around the world who have found different uses for the tools in the HootSuite dashboard.
We'll start in the Oval Office with US President Obama who Tweeted via HootSuite's scheduling function during his State of the Union Address. Plus, we'll recap some of the other curious Owls who wrote about the dashboard this week, including articles from Social Media Examiner and Experience Farm.
Hoots from the 'House
Last week the USA  – and anyone watching *elsewhere* – got a double-dose of Obama. While he gave his State of the Union address, he also posted updates on Twitter using HootSuite and the hashtag #sotu for easy searching.
Were you wondering how he could Tweet and speak at the same time? You're not the only one.

The scheduling and team assignment tools in the HootSuite dashboard are ideal for time-sensitive – and event-specific conversations – on the social web. The LA Times noticed too, have a look:
LA Times – Social media wrap: Obama retweets his own Iraq speech
The president tweeted four times after his 19-minute address — all via automatic tweet feeder HootSuite — the most interesting of which was:

"There were patriots who supported this war and who opposed it. We are united in appreciation for our troops and our hope for Iraq's future."
Constant Contact – 6 Reasons to Schedule Your Social Media Life with HootSuite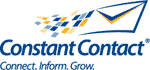 HootSuite and Constant Contact  have a cool collaboration going with the Social Share tool which helps  broadcast to even wider audiences – and we're working together to find even more ways to combine social media into your email campaigns. In this post Jason Meserve shares some scheduling tipsfor their audience of savvy marketers:
It's 11 p.m. and you just thought of a great tweet or Facebook post. But if you post it now, your customers or members who are about to head to bed may miss it. With HootSuite, a Constant Contact partner and one of my favorite real-time social media tools, you can create a post when the creativity strikes and schedule it to go out at a time when your fans andfollowers are most likely to see it.

The ability to schedule my social media updates is just one of many reasons I love HootSuite and use it every day. Here are some others:

It's web-based, so you can access your account from any Internet-connected computer and all your social media information will be there.
It supports multiple social networks: Twitter, Facebook, LinkedIn, Ping.fm, WordPress, MySpace, and Foursquare. No wonder HootSuite calls itself the Social Media Dashboard!
You can manage multiple social network accounts via a single HootSuite login, meaning no longer having to login to one Twitter account at a time or have separate browser windows or tabs open.
The tabbed interface makes it easy to move between social network accounts and quickly schedule updates for all the accounts you oversee in a matter of minutes.
You can post the same update to multiple networks all at the same time.
You can get great reporting data about how many people clicked on your Twitter links, which will show you how compelling your content is and what your followers find most interesting.
Talking Freemium
HootSuite is available as both a Basic (free) or a premium (Pro) plan giving users a choice the best tool-set to suit their needs. This hybrid is called Freemium, and here are some posts all about how our business works:
5by5 – Founders Talk #10: Ryan Holmes, Founder of HootSuite
HootSuite CEO, Ryan Holmes weighs in on the development of HootSuite in this handy and informative podcast. Take some time over your next lunch break to learn more about the the story behind HootSuite with this in-depth interview with this wise Owl.
Social Media Examiner – Is HootSuite Pro a Smart Investment?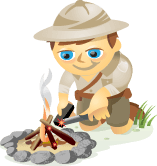 The article really got people talking. Be sure to check out all the comments from the folks that offered up their thoughts, and the responses from the friendly owls at HootSuite HQ — we always enjoy talking with others about the dashboard, so post your comment too!
Writer Nichole Kelly caught the power of the Custom URL Parameters and explained how this data can "close the loop" by showing the payoff from a company's social efforts:
This is a game-changer for tracking return on investment (ROI). It certainly has its limitations in that you must have some mechanism for conversion on your site that you can use to evaluate sales, whether it's lead forms or actual online orders.

For service businesses, lead forms will likely be the only way you can measure sales interest using the campaign integration feature, but that's far better than what we've had access to in the past.

From a cost standpoint, I think HootSuite Pro is reasonable with their $5.99 per month charge, and while I would prefer to have two levels of users to avoid the $15 per month per user charge for all of our users, with a corporate budget it isn't unreasonable. This is certainly a nice entry point for businesses that are looking to have ROI-level measurement capability without dropping hundreds of thousands of dollars for costly systems integrations and custom developmen
They included a quote from Ryan summing up the tool:
Ryan Holmes, CEO of HootSuite, said, "We designed HootSuite to be a comprehensive dashboard for agencies, enterprises and consultants using social media to monitor brands, manage campaigns and analyze results. We've integrated with the leading social networks – including Twitter, Facebook and LinkedIn– and now look forward to adding mash-ups through our API as well as adding more reports which business users seek."
HootSkillz
Seeking to dig deeper into the HootSuite dashboard? Here are a few sources of handy advice and how-to's:
Experience Farm – Top 10 @HootSuite #HOWTOs
The friendly farmers at Experience Farm recently cultivated an incredible crop of HootSuite how-to articles — like How to Batch Upload — and next shared a round-up for more how-tos for using the dashboard in this Top 10 list:

NOTE: We (try to) include the best user-generated content in the User Created Tutorials section of the Help Desk. If you've written something, or found a great article that should make our list, leave us a comment about it below.
Bootup Entrepreneurial Society – Social Marketing Kung Fu, White Belt with Dave Olson
HootSuite Community Director Dave Olson recently conducted a mentoring session with emerging entrepreneurs at Bootup Garage to provide some intro tips and quick-start techniques for social marketing. Maura and Sonya put it all in a helpful post summarizing Dave's tips:
Create Lists.  Start following the people who care about your product as well as watching your competitors.
By listening and asking specific questions, you will start to build relationships with your customers.
Respond and participate in the conversation.
Each community is different. For example, your customers may act differently on Facebook vs. Linked In. Watch this and communicate accordingly.
When someone writes an article or post mentioning you or your area of expertise, COMMENT. It shows you are paying attention and care about your community and the people, who are taking the time to write about you and use your product.
Create 3-4 touchpoints to an article.  For example, Dave will comment on an article, social bookmark it and add it to an RSS Feed = juicy, indexable goodness.
Hashtag everything. Topics, brands, acronyms – be creative and always remember to listen to your audience and be consistent with your message.
Los búhos de HootSuite también ululan en español
The Spanish speaking Hoot-fans of the world make up a huge portion of our user base. In fact, Spanish is in the running to be the next language completed in our translation project. With the diligent work of our Spanish HootSuite community, we're seeing lots of great posts in Spanish. Below are a few articles for your enjoyment.
Mezcla Confusa – 10 razones por las que elijo HootSuite (10 reasons for choosing HootSuite)
Placer Digital – Por una Web lúdica, entretenida e intuitiva: HootSuite (To a playful, fun and intuitive Web: HootSuite)
Trecebits – Así se ha vivido en Twitter la crisis de Egipto (How Twitter has been involved in the Egypt crisis)
Nexobit – Hootsuite, una herramienta clave para administrar Facebook y Twitter [Audio] (HootSuite, a key tool to manage Facebook and Twitter)

Wwwhatsnew – Cómo mejorar el marketing y la comunicación en redes sociales (How to improve your marketing and communication in Social Media)
ITespresso – Entrevista a Dave Olson, director de Marketing y Comunidades de HootSuite (Interview with HootSuite Director of Marketing & Community)