Social media data helps companies across different industries evaluate the success of their marketing efforts. But top players in the tech industry take it one step further: in addition to using social data to measure key results, successful tech companies use this data to inform their future marketing decisions.
We've benchmarked key social media data points for the world's top tech companies—and the results could help you take your company's social results to the next level.
Join our exclusive webinar to be among the first to see the key findings of Hootsuite's Technology Industry Benchmark Report—and learn how to use social data to gain deep insights into your customers, competitors, and industry.
Putting Social Data to Work in the Tech Industry
Date: Wednesday, May 13, 2015
Time: 8am PT / 11am ET / 4pm BST
The webinar features real-life case studies from tech organizations, and will show you:
How to use social listening & analytics to stay ahead in the fast-paced tech industry
Key findings from our tech industry benchmarking report—including hardware, software, wearable tech, and other segments
A breakdown of the most important social media metrics across the global tech industry—including sentiment and geographic breakdowns
Can't make the webinar at the times above? Not to worry: we will go over the key results of Hootsuite's exclusive report once again at the times below.
Putting Social Data to Work in the Tech Industry
Date: Wednesday, May 20, 2015
Time: 10am Singapore / 12pm Sydney
About the speakers: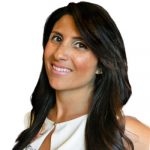 Pegah Kamal
Social Media Marketing Manager, Aruba Networks
@PegahKamal
Pegah Kamal is the Social Media Marketing Manager at Aruba Networks and recent M.B.A. from University of Phoenix. Born and raised in Silicon Valley, she has over a decade of digital marketing experience elevating the online presence of renowned tech companies like Microsoft, Intel, and IBM. When she's not Tweeting, this #GenMobile Millennial tries to disconnect by traveling and enjoying the outdoors. Connect with her on Twitter @PegahKamal.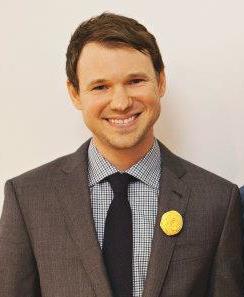 Ben Cockerell
Product Marketing Manager, Hootsuite Analytics
@bpcockerell
Ben Cockerell is the Product Marketing Manager for Hootsuite Analytics. He is formerly the Director of Marketing at uberVU, which was acquired in 2014 by Hootsuite. With a marketing background in social data, content marketing, and creative services, Ben brings both passion and a diverse experience-set toward accomplishing the goal of educating and empowering enterprises of the business value of social data analysis.