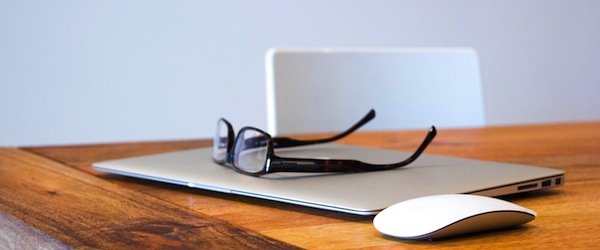 The Social Campus, Part 2: Admissions
Image by Craig800
This is the second installment of a five-part series for post-secondary institutions that want to integrate their social media across departments and expand their reach. To learn more, download the HootSuite white paper, The Social Campus: How Social Media is Transforming Higher Education.
Admissions departments in higher education institutions are learning that social media is an effective and cost-efficient way to engage with prospective students, drive traffic to application portals, and gather intelligence to steer their strategies. The importance of social media is growing for prospective students, too: a study of American high school students indicates that 75% of the class of 2013 used social media in deciding where to enroll, up from 39% for the class of 2012. [source]
Given the online habits of today's youth, it's vital to engage potential future students in the social media channels where they seek out admissions advice and share their opinions with peers. It's also essential that Admissions departments embrace their institutions' campus-wide social strategies, to ensure that the messages students receive are consistent, clear, and coordinated across departments and teams.
Here are a few ways Admissions benefits from a smart social plan. Find further benefits and strategies for implementation in the Social Campus white paper.
Listen First
To connect with students, the Admissions department needs a comprehensive plan for listening to what they have to say. The institution's main social media accounts are obvious channels to monitor for wall posts, comments, and mentions; however, prospective students reach out through a variety of social touchpoints, not all of which are managed by university Admissions or Communications. Social media tools can help Admissions listen to and connect with students, to better tailor their messages to the target demographic.
Drive Enrollment with Engagement
Social media allows Admissions counselors to initiate personalized dialogues with prospective students and show them the kind of service they can expect from the institution. Instead of simply telling prospective students that their university is great, the Admissions department can provide real value by answering questions with a human voice. There's no substitute for personal contact when it comes to building real relationships.
Create an Online Community
About 50% of students researching schools want to connect with current students. [source] By directing prospective students to social media communities where current students are active, they can reveal campus life and create an early emotional connection that's more likely to bear fruit.
Share Experiences
Admissions counselors should curate and share the most engaging social content from across the campus, whether it's generated by official university accounts, students, or faculty. Giving prospective students a glimpse of campus life will provide them with a sense of what it's like to be part of the community, before they even step inside a building.
By pulling intelligence from social media into their CRM technology, Admissions staff are able to bridge the divide between an online persona and an application record. With a socially integrated view of admitted students, they can make better predictions, lose fewer recruits to competing schools, and hit enrollment targets. Armed with better intelligence, Admissions counselors have a number of engagement tactics available to convert recruits into registrants. Download the white paper to learn more.
Look for the next post in this series, which addresses how Student Services can use social media to get a deeper understanding of the issues that matter most to students.