The Dos & Don'ts of Social Media Etiquette ~ Educate & Empower Your Social Business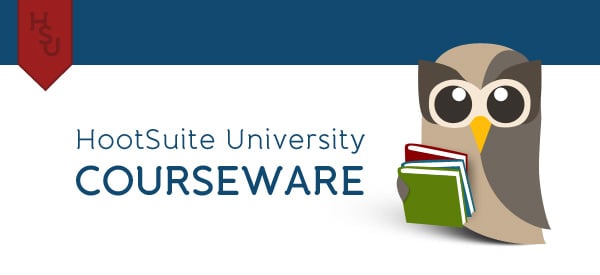 Social Media Security ~ Avoiding Online Blunders
With Twitter hacks, social media blunders, and online security breaches on the rise, it's clear that even the biggest brands are not adequately prepared for a social media crisis. The Altimeter Group analyzed 50 high profile crises and determined that 76% of them could have been minimized or avoided had companies been prepared internally. A large part of this social readiness comes with training and education across the organization.
So what does it take to mitigate this risk and get your team members educated, confident, and on the same professional page about social media?
First thing's first: The Dos & Don'ts of Social Media Etiquette, HootSuite University's comprehensive video courseware on the essentials of social media, providing the groundwork for engaging responsibly and effectively online.
Sign up for HootSuite University to watch the full 22-minute course, and take advantage of the many educational courses, webinars and resources available to enrolled students.
Educate & Empower for Social Success
The Altimeter Group found that in order to maintain a competitive advantage in social business, the world's most advanced companies adhered to four internal requirements, which included fostering a culture of learning through ongoing social media education.
"Education programs continue to be a top priority, year over year, as companies must foster a common understanding, lexicon, and coordination." – Jeremiah Owyang, Industry Analyst, Altimeter Group.
Not all employees across your organization are responsible for executing social media on behalf of your brand, but most of them are still active on their own personal accounts. And they might be familiar with how to use Facebook and Twitter from personal use, but there's a good chance many of them have never used social media professionally. So while they might not be tasked with tweeting from the company Twitter account, any unprofessional, negligent or inappropriate behavior online can still directly and negatively impact your brand.
Like it or not, every employee engaging on social media is an online ambassador representing your brand 24/7, and without an understanding of social media etiquette, your brand could be represented poorly.
Whether you're looking to empower your employees through social media education, or you're a social media professional new to the workforce, this foundational course from HootSuite University covers the basics of social media that every professional should know.
This tactical course will educate your teams on playing by the rules of social media, listening frequently, engaging respectfully, and being transparent online, while also highlighting important etiquette and nuances specific to each social network.
What can HootSuite University do for you?
HootSuite University is the industry standard for social media education, providing hands-on video training on how to succeed with social media. Students advance their knowledge from the basic fundamentals, up to advanced strategies and best practices through social media courseware, empowering professionals with various degrees of experience.
HootSuite Certification provides training videos and corresponding exams to deliver recognized credentials, demonstrating knowledge and expertise with the HootSuite dashboard.
Educate yourself or empower your employees with best-in-class education and industry-recognized certification, and gain the confidence needed to effectively and responsibly engage on social media.

How many people do you collaborate with on social media? We happily accommodate larger teams of 3 or more at a discounted rate! Learn more about our volume pricing and enroll your team in HootSuite University.