From Reverie to Runway, Social Media For Fashion
Traditionally, high fashion was exclusive to runway shows and high profile magazines, but recently, designers and labels are amping up their social campaigns and reshaping the way we connect with the industry.
Social media has created a connection between high fashion and regular life — opening the door for new designers with small budgets to leverage their creativity and work ethic.
We've compiled a few quick tips for aspiring fashion designers looking to market their collections on social media.
Social Media For Fashion
Big brands are quickly recognizing the power of activating their online communities. This year, Oscar de la Renta revealed their 2013 Fall line exclusively on Instagram; meanwhile J Crew recently launched their fall line via Pinterest.
Whether it be sexy and empowering, bold and basic or local and handcrafted — decide what your brand stands for and have consistent values.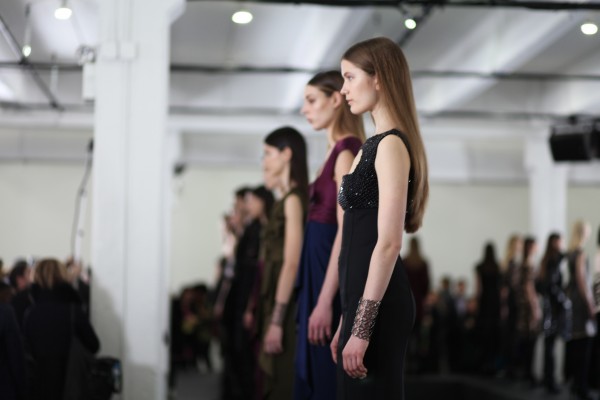 Getting Started
It's best to start early with a social media management device, like HootSuite. This will allow you to understand the existing online communities and figure out where your brand fits.
Create several HootSuite streams for:
Your current consumers — people who already love your product
Your potential consumers — the type of people you want buying your product
Your direct competitors — designers who make identical product offerings as you
Your indirect competitors — designers who are successful marketers on social media
Take the time to understand these communities, where they are hanging out on social media and the types of conversations they are having.
Twitter
It's intimidating to populate a Twitter account from scratch, but don't stress. Introduce yourself and your business, give updates on what you're working on and post photos of your designs. Use the streams on your dashboard to:
Reply, retweet and favourite where appropriate
Engage in weekly twitter chats, trending hashtags and be outgoing
Be patient, a strong following doesn't develop over night
#Tip: New York Fashion Week is the perfect place to start, setup your search streams to follow the hashtag, designers, critics, bloggers and everything in between.
Facebook
Facebook is a powerful repository of visual and written content, as well as a great platform to engage your community on. It's important to diversify what you are sharing,
Try to post a mix of:
Product updates
Consumer experiences
Unbranded content: ie. industry updates, fashion trends, anything your followers will find valuable and informational
Create Community
Once you discover the communities that are already out there, start nurturing them. Follow your consumers — both old, new and potential — as well as other people in your industry that you respect and love.
Tell Your Story
Be real and be honest. From sewing in your basement till 3am, to your first office space, or that first version of a new design that didn't work out. Document your moleskine field notes, design drawings, and show your followers where you create your art — let them connect to your brand personality.
#Tip: Blog often — 3-5 times a week featuring your newest creations, anecdotes of your creation process, or respond to changes in trends — whatever it be, make it valuable and informative for your target demographic.
Be Visual
As a fashion designer you probably have a natural aptitude for curating visual collections — so bring that vision into your social media strategy.
Social networks like Pinterest and Instagram have risen to the forefront of social fashion. Consumers use these platforms for fresh fashion ideas and inspiration. Use your expertise to make fashion trends digestible by pinning practical and affordable options.
Don't forget to go beyond your product offerings and develop a community of consumers who value your taste and look to you for advice.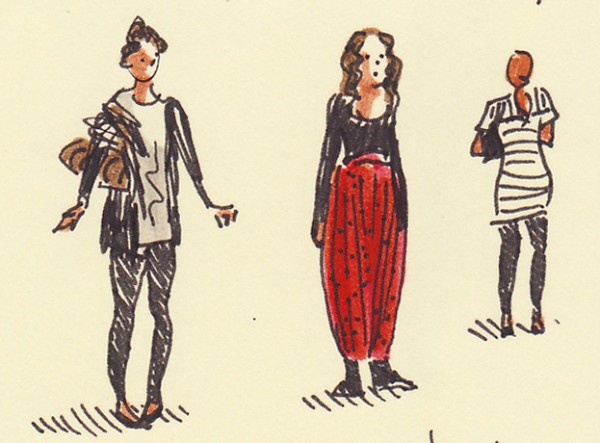 Do you have any tips for upcoming fashion designers? Comment below.